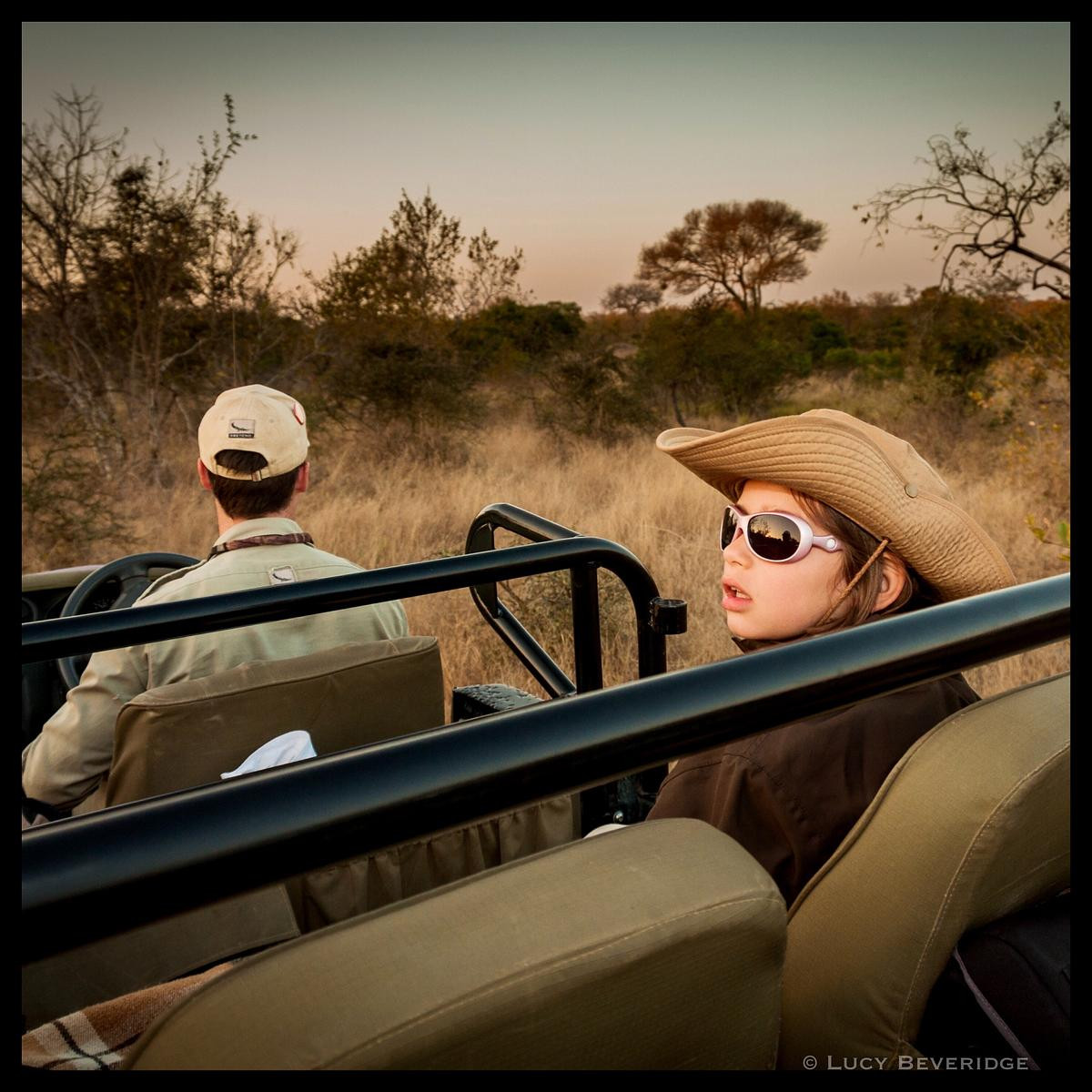 The word safari means "journey" in Swahili and there are many types of safaris offering different experiences in Southern and Eastern Africa.
For example, Self drive safaris are very popular in Namibia and South Africa, while fly-in safaris are the easiest way to explore the Okavango Delta in Botswana. Zambia is famous for its excellent walking safaris, Zimbabwe is known for its adventure safaris such as canoe safaris. In East Africa, privately guided safaris are the most popular.
Here is a list and a brief description of the most popular safaris:

Lodge or Camp Safaris: These safaris are organised by the lodge or camp and are led by their own guides driving a safari jeep adapted to carry 6 to 9 people. Some lodges also offer walking safaris.
Walking Safaris: With a walking safari you get a completely different perspective and learn to appreciate many of the smaller things that are not easily seen from a vehicle. One or two expert guides will lead the guests on the walking safari through the area to see wildlife and experience their natural habitat. Walking safaris are very popular and common in the national parks and reserves of Zambia and Zimbabwe, especially in South Luangwa in Zambia - which has been christened  "Home of the walking safari".  You can also enjoy walking safaris in other parts of Africa such as the Kruger National Park of South Africa, also in the Okavango Delta of Botswana and in the Palmwag concession or the Namib-Rand reserve of Namibia. Certain parks and conservancies in East Africa also offer walking safaris. 
Mobile Camping Safaris: These could be considered the way of doing a safari the old way, like in the movie "Out of Africa". Mobile camping safaris are usually for small groups travelling in a 4x4 safari jeep driven by a professional guide. The camp will be moved into a different area every 2 – 3 days and the tented accommodation can be luxury Meru tents with ensuite bathrooms and bucket showers (called "glamping") or in comfortable dome tents. Camp staff take care of all the logistics required for the mobile camp. Other options for the accommodation on mobile safaris are lodges or bush camps - ranging from basic to standard to five-star luxury. The most budget friendly mobile camping safari is the basic camping option where the clients participate in all the camp chores such as setting up the tents, preparing meals, washing dishes etc.
Privately Guided Safaris: Your guide accompanies you from the beginning to the end of your safari trip. You will have exclusive use of a private 4WD safari vehicle driven by your guide from one destination to another and he/she conducts all your safaris. This gives you all the advantages of having a more tailor made experience, along with flexible schedules and special interest focus. (The private guide will stay at the same lodges as his/her clients as most lodges and camps have staff rooms available for private guides)
Specialised Safari: These are privately guided safaris for small groups led by an expert and are safaris focused on a specific interest such as: wildlife photography, landscape photography, bird photography, bird watching or cultural tours etc. The accommodation for these specialised safaris can be in luxury or standard or basic lodges and camps or mobile camping.
Overland Safari: An overland safari caters for large groups up to 24 people or more. The vehicle is a customised truck or bus adapted to endure the tough African roads and self-sufficient to carry everything needed for the overland tour such as: food, camping gear, tents, chairs, cutlery, cooking pots etc. The vehicle has a driver and a tour leader/guide that accompanies you during the whole tour of the country or countries you are visiting. The length of an overland safari can be from one week in one country to a month or more if the overland tour includes various countries. Accommodation is usually very basic, camping in tents with a few nights now and again at simple lodges or bush camps. Some overland tours offer a cook and the clients participate in the camping tasks preparing meals, washing dishes, putting up and taking down the tents, etc.
Self Drive Safari: There's nothing quite like exploring Africa at your own pace and in your own time and a self-drive safari offers you a more independent safari, you are behind the wheel of a rental car or 4x4 and without a guide or driver. It is one of the most popular safaris in Namibia and South Africa, and is ideal for couples, friends or families looking for a more independent, flexible or adventurous safari. Accommodation can be camping in a ground tent or in a roof-top tent that is mounted on the roof of the 4x4, and/or in lodges or camps.
Fly-In Safari: A fly-in safari makes use of light aircraft to transfer you from one destination to another on your safari, and fly-in safaris are a much more convenient and time-saving option, maximising your time and allowing you access to more remote parts of Africa. They also offer you wonderful aerial views of the areas you will later explore on ground. To see the red dunes of the Namib in Namibia or the beautiful landscape of the Okavango Delta in Botswana from the air is an awe inspiring experience, and although fly-in safaris tend to be more expensive than self drive safaris, they are certainly worth it.
 
Here is a list of other safaris: 
Horse Riding Safari: A riding safari is a truly immersive experience, offering you an exciting way to experience Africa's incredible scenery and wildlife. Being on horseback allows you to become part of the environment as wildlife aren't threatened by them and you get one-of-a-kind close-up encounters from a horse-eye view. There's nothing like trotting alongside giraffes and zebras, or galloping amongst wildebeest. For those less experienced riders many safari lodges offer a half-day horseback riding excursion, and for experienced riders there are riding safaris that take place over the course of several days, with riders spending as many as five or six hours in the saddle every day. The best countries for horse riding safaris are: Botswana, Namibia, South Africa, Zambia, Zimbabwe, Kenya and Tanzania.
Houseboat Safari: Botswana is an excellent houseboat safari destination for anyone looking to travel the waters of the Chobe River. This type of river safari lets you experience the magic of Chobe National Park on the Botswana side as well as the quieter channels on the Namibian side of the river. You will be accommodated on the houseboat and the safaris are carried out in smaller boats, allowing you to navigate the river, explore the channels and get close to the shoreline to see the animals as they come down to the river to drink. River safaris can be combined with jeep safaris in Botswana's Chobe National Park. There are also Houseboat safaris in the Okavango Delta of Botswana and on Lake Kariba between Zambia and Zimbabwe. South Africa also offers houseboat safaris in Langebaan along the West Coast, Lake Jozini in KwaZulu-Natal, the Vaal River to name a few.
Mokoro Safari: A mokoro is the traditional boat that is used in the Okavango Delta of Botswana and is ideal for travelling through the reedy and winding waterways. The design of the craft allows it to part the lily pads and reeds as it glides across the rivers, canals and lagoons as well as the shallow or swampy waters. In the old days, this canoe-type boat was the only form of transport in the Delta and was made of wood, mainly from hollowed out Kigelia and Ebony tree trunks. Nowadays, mekoro (plural of mokoro) are made of moulded fibreglass in order to protect and conserve these trees. The mokoro is propelled by the guide, who stands at the rear of the canoe and pushes a long wooden pole into the water. Travelling through the Okavango Delta in a mokoro is an unforgettable experience and one of the most relaxing ways to explore the waterways and get to view the smaller creatures you wouldn't typically see from a vehicle or on foot.
Canoe Safari: Canoeing is a superb way to see the Zambezi Valley, and particularly Mana Pools National Park in Zimbabwe These canoe safaris usually take several days and the accommodation consists of simple fly-camps that are set up each evening on the river's edge. Other countries that offer canoe safaris are Zambia on Lake Kariba between Zambia and Zimbabwe and also in the Okavango Delta in Botswana.
Rovos Rail Safari: Since its establishment in 1989, Rovos Rail has earned an international reputation for its world-class rail journeys. In a series of bespoke train journeys lasting from 48 hours to 15 days, covering some of Africa's greatest destinations such as Victoria Falls, Cape Town, Namibia and Dar es Salaam and iincluding a variety of off-train excursions along with top cuisine and a selection of South Africa's finest wines, the Rovos Rail harks back to a bygone era encompassing the timeless grace and high romance of African exploration.