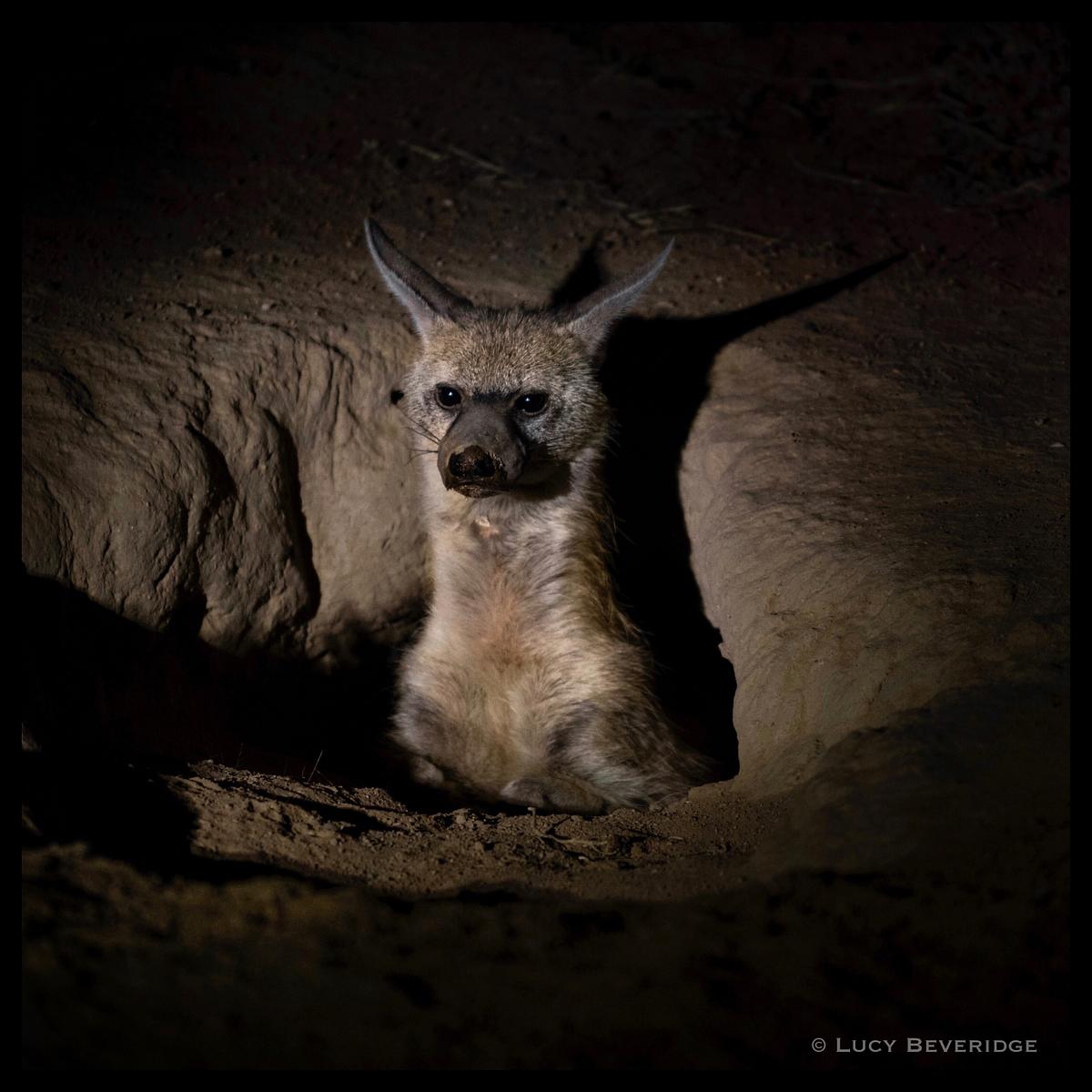 We had arrived to the lodge in the evening and got to our room (it was the one furthest away from the main area) and while we enjoyed a quick sundowner on our deck before having dinner, I noticed there were a couple of burrows in the ground a few meters away from us.
That night I decided to stay up, spotlight and camera in hand, to see if one of those burrows belonged to an aardvark, one of the so-called "impossible 5" - the most difficult animals to see on a safari.
It was nearly midnight when I finally saw something, first some ears popped out from one of the burrows, then the rest of the head finally appeared... it was an aardwolf (the smallest member of the hyena family, but unlike their larger cousins, the aardwolf are insectivores - their diet consisting almost exclusively of termites)
The aardwolf wasn't exactly pleased to see me and seemed to stare at me with a disapproving look. I didn't want to stress the animal, so I quickly took a couple of photos and went back inside the room, but left the spot light on - although slightly turned away, so it wasn't shining directly at the burrow.
After a few minutes, the aardwolf swiftly left the burrow and to my surprise, two tiny cubs suddenly shot out of the den and ran after her. Unfortunately I didn't get a decent photo of the cubs and all I managed to get were a couple of blurry images of their fluffy rear ends as they disappeared into the darkness.