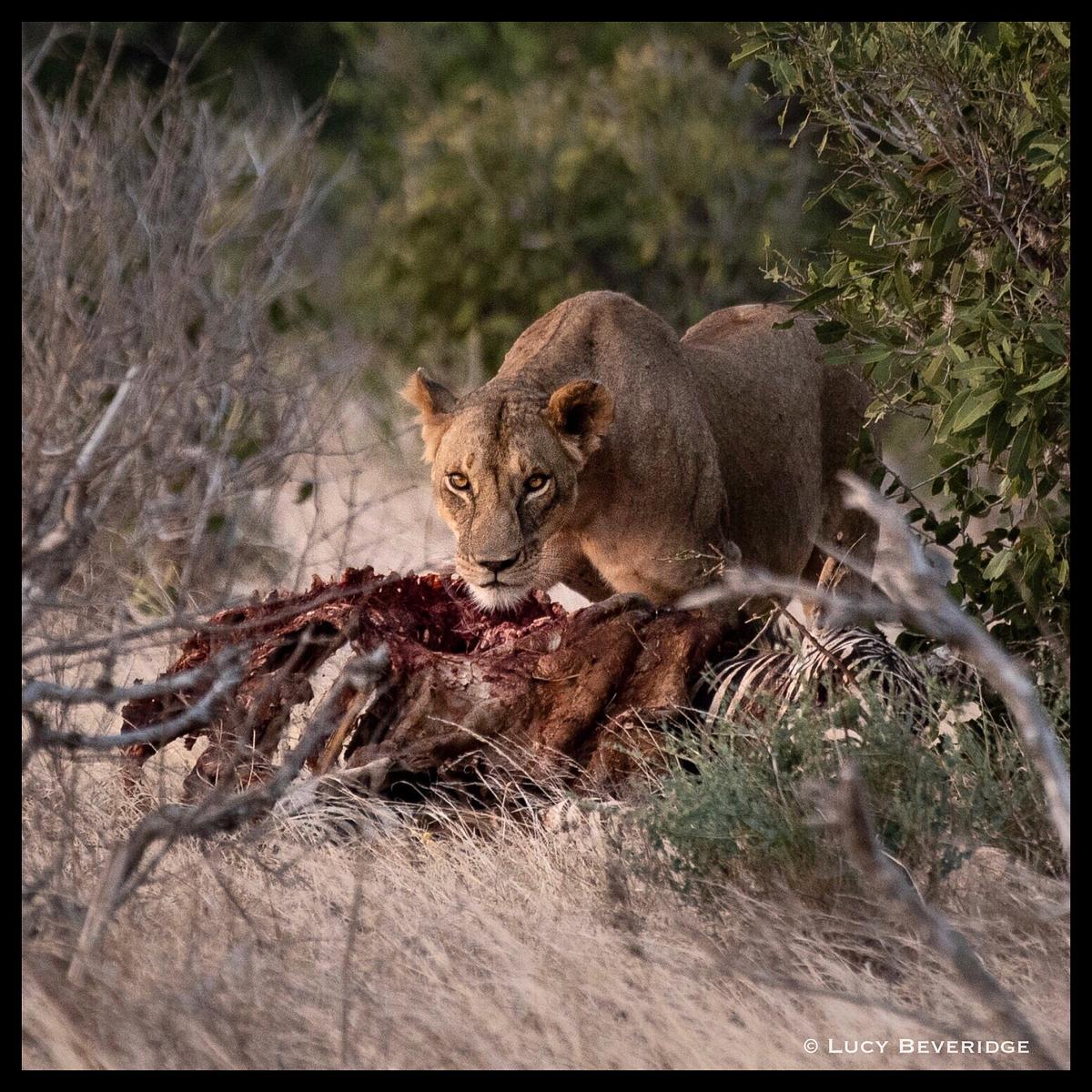 From far away we saw a cat moving in the dense thickets. 
At first we thought it was one of Tsavo's famous maneless male lions due to the sheer size of it, but as we got closer we saw it was a huge lioness. 
She strolled over to a nearby bush where she had left her prey, an adult zebra, and stood possessively by the already half eaten carcass with her golden yellow eyes locked on me. 
It's hard to describe the feeling you get when a lion looks at you, it's as if that look pierces your soul!