I'm very happy to share the interview by www.worldkids.es which has been published on their wonderful website.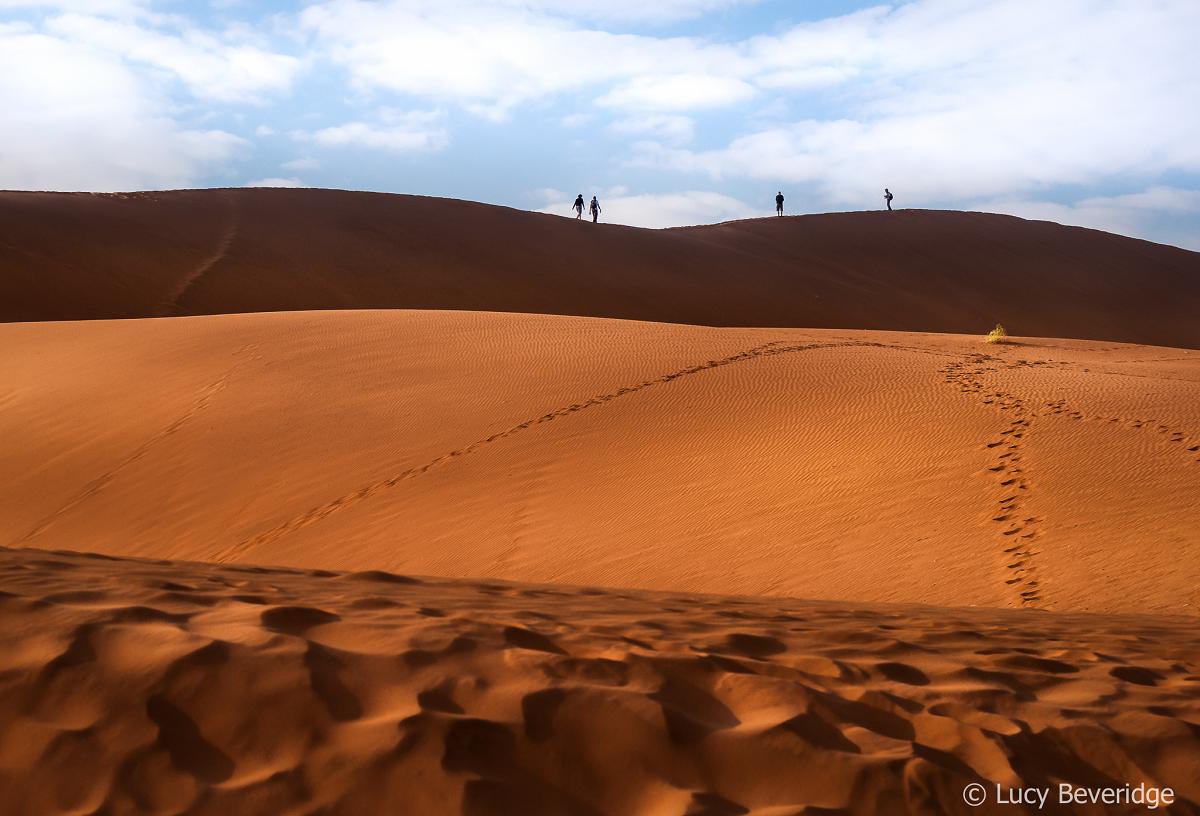 "If I have ever seen magic, it has been in Africa" – John Hemingway


INTERVIEW:
If you have ever dreamt of doing a safari in Africa, Africana Safari can help you achieve that dream.
Founded by photographer and travel consultant Lucy Beveridge, Africana Safari is a platform where Lucy shares her deep knowledge and passion for traveling to wild and untouched places in Africa. Lucy has traveled extensively to Southern Africa and has designed hundreds of itineraries for all types of safaris (luxurious, adventurous, romantic, photographic, cultural) to Namibia, Botswana, South Africa, Zambia, and Zimbabwe. If you might be interested in visiting Southern Africa, then without any doubt Africana Safari will be able to show you the real "Africa" and design the itineraries and accommodation that suit you best.
Today we travel to Africa and interview Lucy. I think you are going to love her photography, her passion for travel and her love story with Africa. Also, Lucy shares with World Kids her tips for doing a family safari and why it is such an enriching experience for the whole family.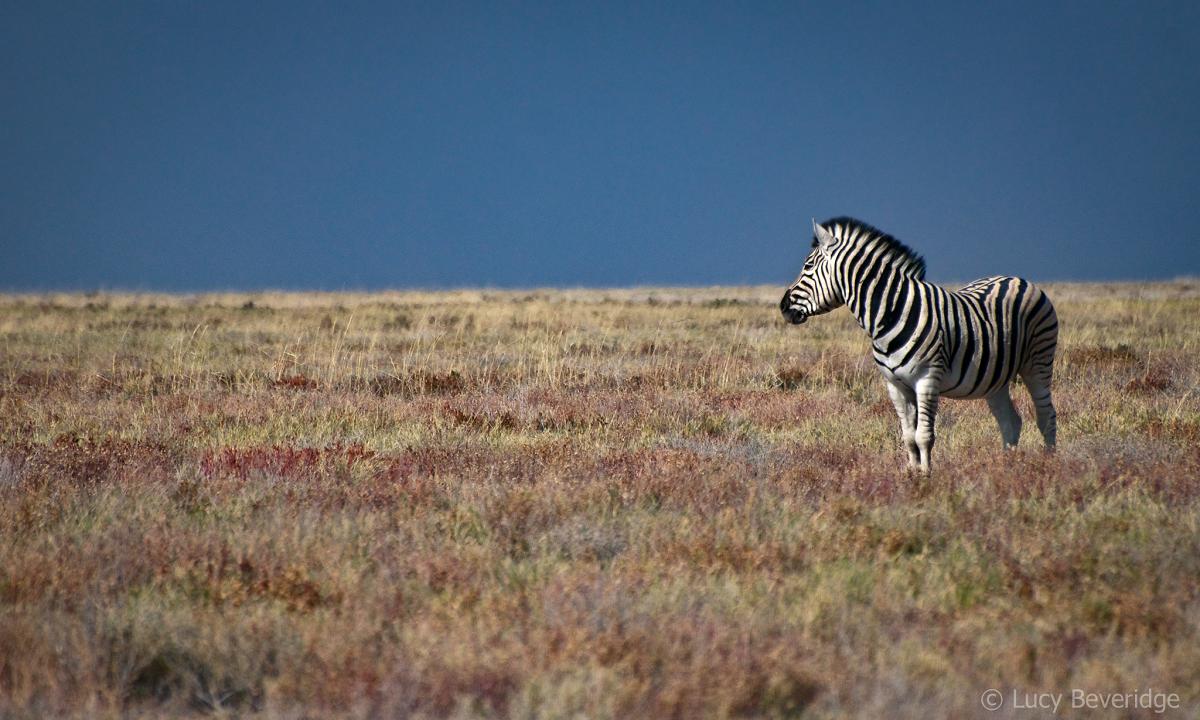 World Kids: What captivated you the most the first time you visited Botswana?
Lucy Beveridge: It's hard to explain what captivated me the most about the first time I visited Botswana as it was like a dream come true but better!  I had wanted to visit Africa ever since I was a child so when I first set foot in the Okavango Delta it was a truly exhilarating experience just to be in that beautiful and untouched wilderness.   
I think you could say that the sense of adventure along with the sense of freedom is what I remember feeling on my first trip and that it was addictive too!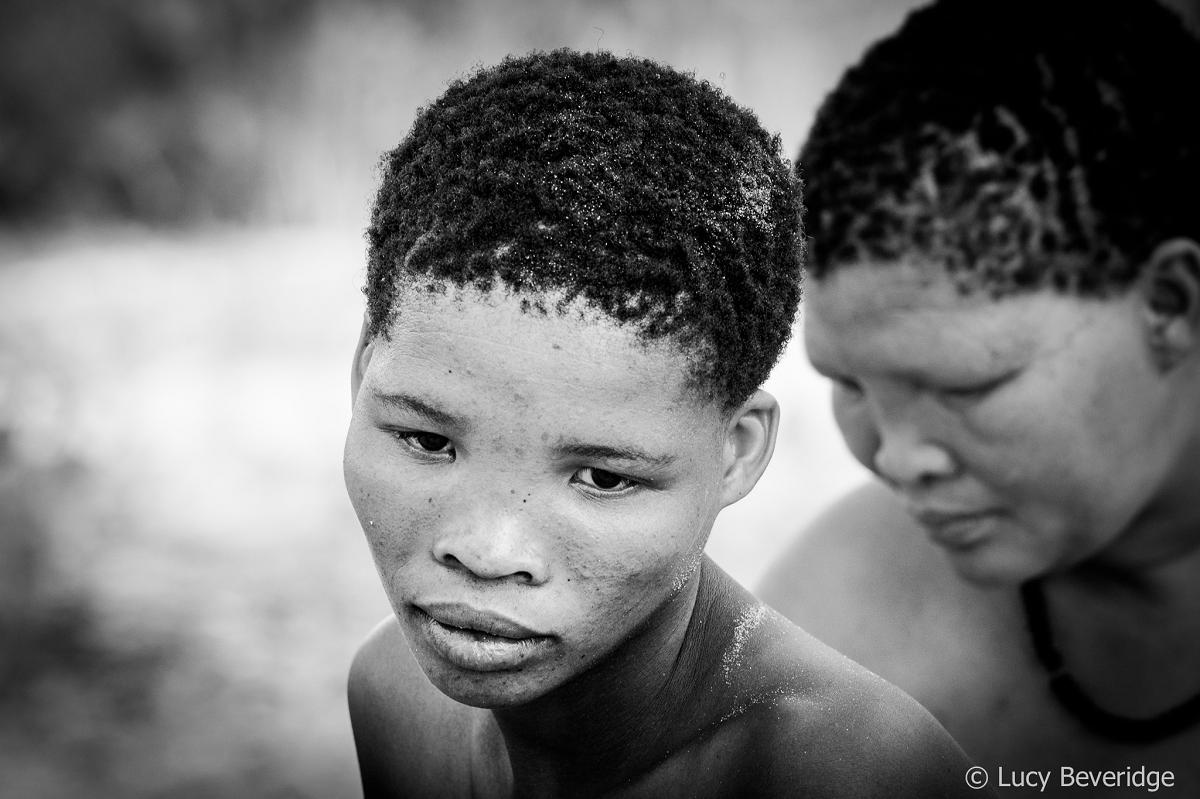 World Kids: Why is Africa so special?
Lucy Beveridge: Africa for me is very special, it's not where I was born and not even my continent, yet being in the African wilderness makes me feel happy and "at home". Maybe it's due to some kind of genetic flashback, after all, we all came from there (and I am called Lucy like the first hominid!).
Since my first trip, I have returned to Africa many times, fascinated by the wildlife and the raw beauty of the landscapes that go from desert to delta to bush. To be in a place where only nature rules and wildlife still roams free makes you really appreciate how beautiful and how fragile this wilderness is and this changes you forever.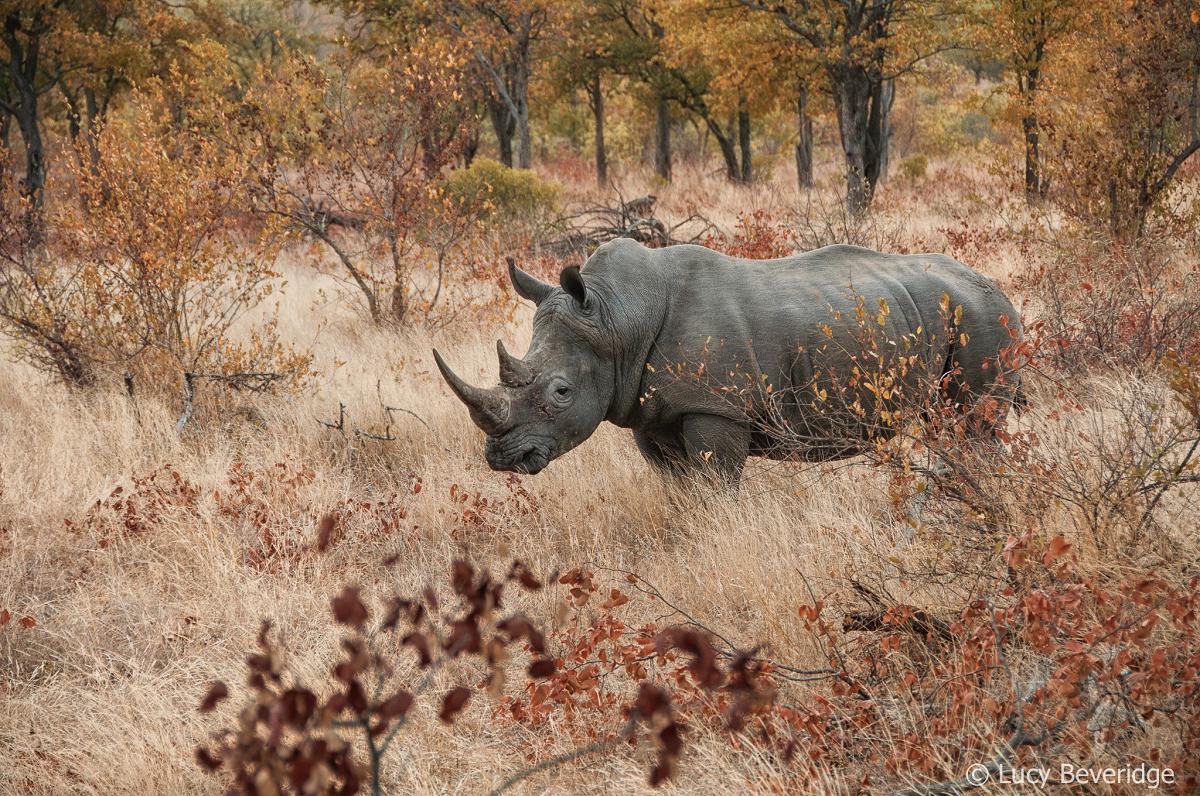 World Kids: You have traveled through Africa on many occasions. Which trip would you recommend to the families that might be considering visiting Africa for the first time?
Lucy Beveridge: In my opinion, Namibia is the ideal country for a family's first safari. It is a safe country, the people are always welcoming, the scenery is incredible, prices are very reasonable and there are lots of things to do and see that will appeal to all ages! 
Families can explore and climb the red sand dunes of the Namib Desert at Sossusvlei, especially the highest dune in the world called the Big Daddy Dune. From the top of the dune, they can see the incredible views over the seemingly endless sea of sand and also enjoy an almost birds-eye view of the Deadvlei. After admiring these stunning views, they can have a great time running down the steep slope to explore the amazing and surreal Deadvlei. 
Etosha National Park is home to many iconic African animals such as lions, elephants, the endangered black rhinos, leopards, zebras, giraffes, cheetahs, hyenas etc… apart from all sorts of birds, gazelles, and antelopes – including the biggest antelope, the eland, and the smallest, the Damara Dik-Dik.  
Towards the west, the desert reaches the Atlantic Ocean, creating a wild and dramatic coastline dotted with whale bones and shipwrecks that give the Skeleton Coast it's ominous name.  At Walvis Bay, the families can do kayak tours or catamaran tours to see the dolphins, cape fur seal colonies, pelicans, and flamingos. At certain times of the year, they can also see Southern Right Whales.   
Near Walvis Bay is another coastal town called Swakopmund which has a discernible Germanic style of architecture dating back to Namibia's colonial days when it was German Southwest Africa, and thanks to these typical German-looking houses, one might think they were in Baviera if it wasn't for the desert. Here at Swakopmund, the families can also do many exciting activities such as sand-boarding on the dunes, quad biking tours and "living desert" tours to see how the smaller desert animals live in such a harsh environment.   
Damaraland is another beautiful area of Namibia where huge granite boulders seem to be precariously piled on top of each other forming strange looking "koppies" (rocky hills). Damaraland is where they can find the rare desert-adapted elephants and black rhinos along with other wildlife such as giraffes, ostriches, jackals, various antelopes, and gazelles etc. The famous San Bushmen rock paintings, which are approximately 2000 years old, are also in this area and can be seen at  Twyfelfontein.  
The northern part of Namibia is where the enigmatic and nomadic Himba's live and in the Kalahari desert region of the eastern and southern part of Namibia is where the fascinating and beautiful San Bushmen live. Then there's the Zambezi region (previously called Caprivi Strip), the Hoba Meteorite, the Spitzkoppe, the Vingerklip, the Brandberg Mountain, the Tropic of Capricorn, Luderitz, the Quiver Tree Forest, the wild horses of Aus, the Kolmanskop ghost town, the Fish River Canyon… as you can see there are many interesting places to explore in Namibia!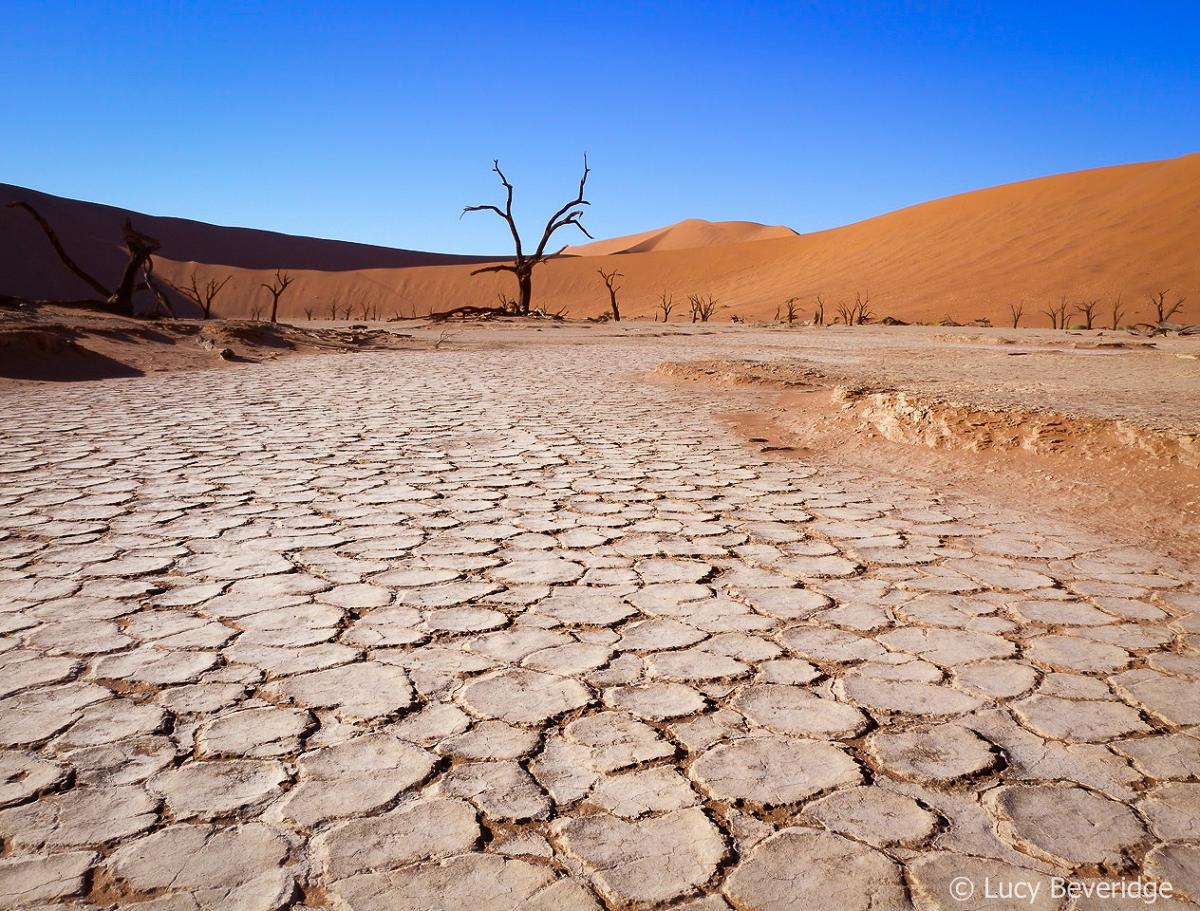 World Kids: What makes a Safari such an unforgettable experience for families?
Lucy Beveridge: I think a safari in Africa is a unique experience for everyone, no matter what age! It is an adventure for parents and children alike and everyone will have and share the same feelings of awe and excitement when they see their first animal in the wild, be it an elephant, lion or zebra! They will not only see wildlife how it should be seen in it's natural habitat, but they will also learn a lot about the animals and their environment.  
Apart from wilderness and wildlife, they will also see, live and learn about different customs and ways of life in Africa. So a safari is not only an amazing adventure for all members of the family, it is also a very enriching experience and those memories will stay with you and your child/children forever.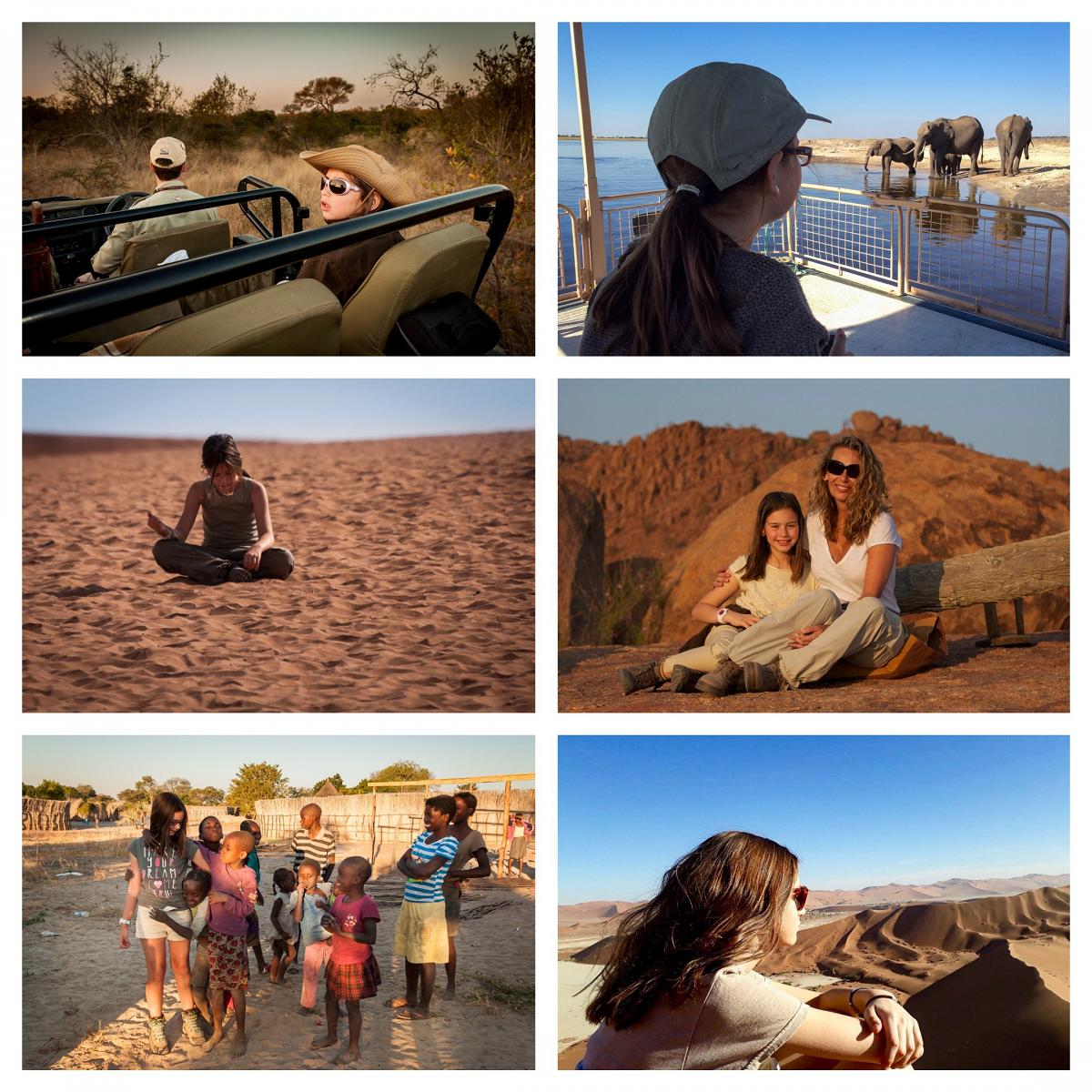 World Kids: Would you recommend it for families with small children?
Lucy Beveridge: That's a tricky one, on the one hand, I do recommend safaris for families with small children but depending on where you go and what countries you visit. Some lodges or camps do not allow children under six whereas at other places children of all ages are welcome.  
For example, South Africa and Namibia are great for families with small kids as they have many "child friendly" camps and lodges which not only do safaris but also offer other fun activities for kids such as baking cakes or biscuits, painting pictures and some camps and lodges even have baby-sitting services, so parents and their older kids can go on safari while the toddlers can stay at the lodge and are looked after by a nanny.  
On the other hand, as a safari is such a special experience, I think that perhaps a child of seven or eight years old would probably appreciate (and remember) this experience better than a toddler would.  
I took my daughter on her first safari when she was nearly eight years old and she loved it! She still remembers and talks about the very first time she heard a lion roaring in the wild. She also didn't mind waking up really early before dawn to go on safari (by the way, she was always the first one to get ready and the first one to jump into the safari jeep!) Since then, she's accompanied me on all my safaris and now that she's nearly fifteen, she's become quite an expert photographer and knows a lot about African animals too!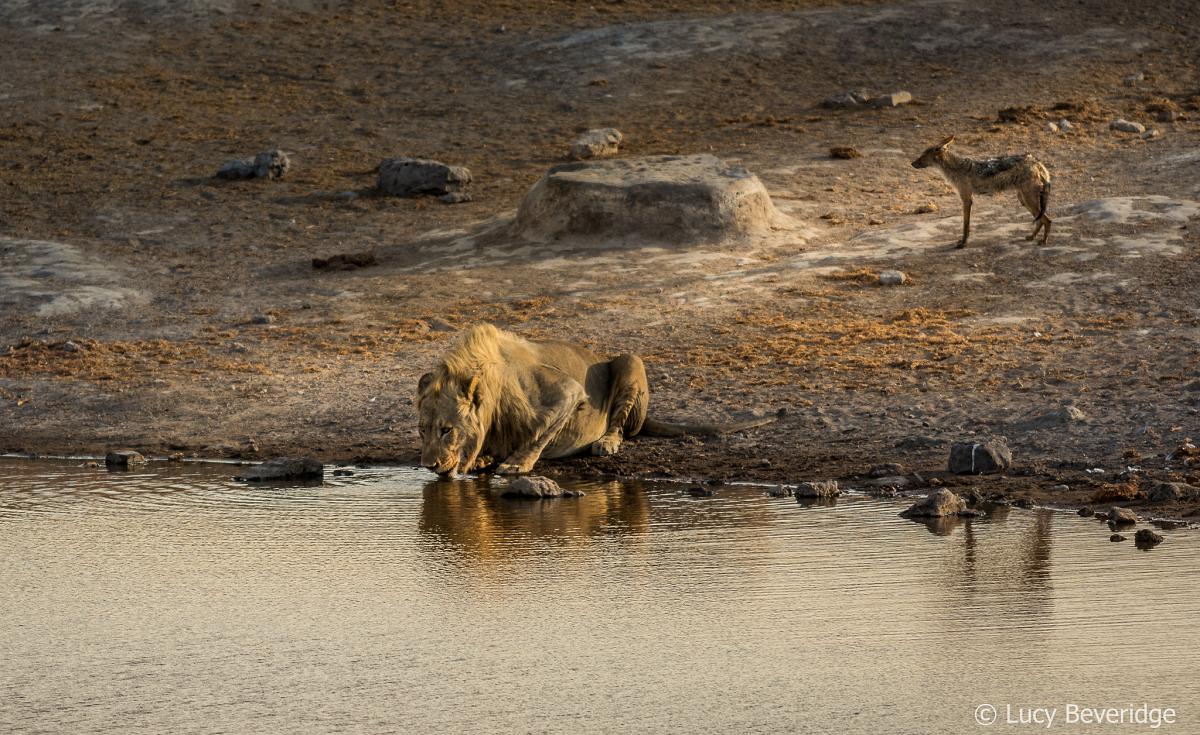 World Kids: Your landscape photography is extraordinary. Which photographers do you admire?
Lucy Beveridge:Thank you so much for your praise!  I'm very happy to know you like my photography! 
Being a female wildlife and nature photographer is not easy in this more male-dominated genre of photography and I admire many photographers, but perhaps my favorite wildlife photographer is Beverly Joubert, she is my number one heroine!   
Other female wildlife, nature and landscape photographers who have amazing portfolios are Suzie Esterhas, Jackie Badenhurst, Laura Dyer, Alison Buttigieg, Aya Okawa, Veronica K Ko and Linda Oteri, just to name a few!  
I also admire the superb work by excellent photographers like Joel Sartore, Frans Lanting, Greg du Toit, Nick Brandt, Sebastiao Salgado, Mario Moreno, Yaron Schmid, Tony Mackrill, Björn Persson, Ivan Lesica, Jassen Todorov, Juan Osorio… I could go on forever, the list is endless!!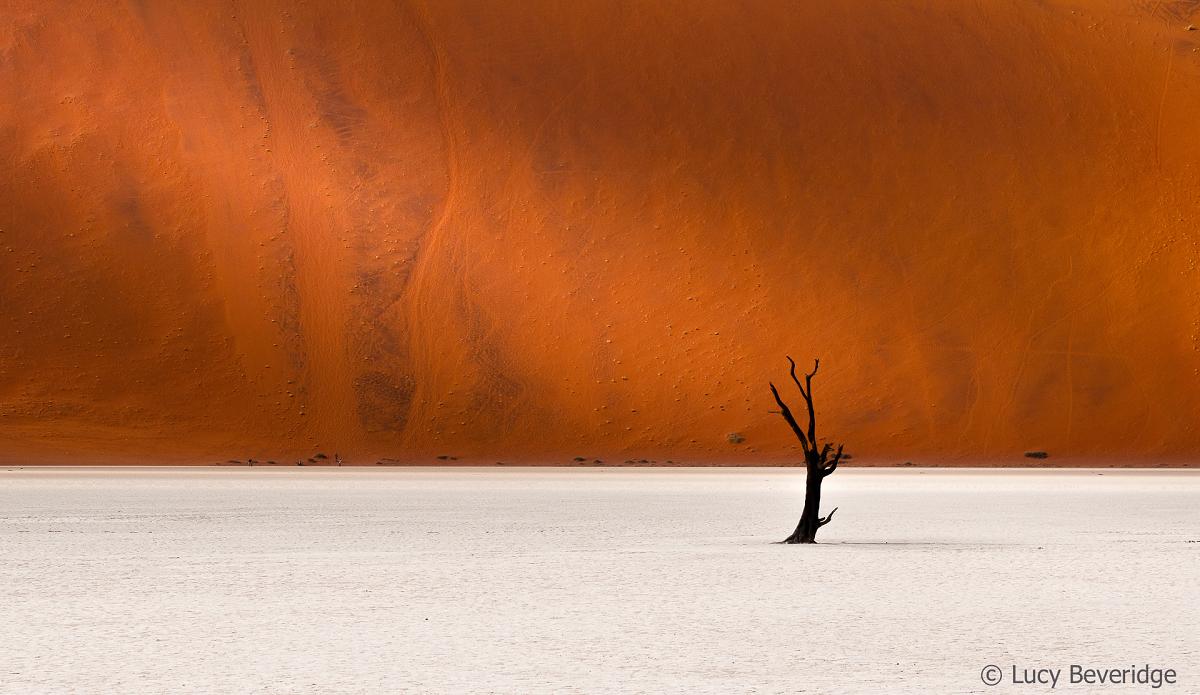 World Kids: I am in love with your photo of a dead tree standing against a dune in Namibia.  It captures the desert in such a colourful and beautiful way!   What did you experience when you took this photo?  I imagine it must be a magical place.
Lucy Beveridge: Thank you, Ana, it's one of my personal favorites too!
Yes, the Deadvlei and Sossusvlei are truly magical places and for me, this photo represents the pure and stark beauty of the desert. I have been to these places on countless occasions and they never cease to amaze me nor do I ever get tired of seeing them.
Here is the title and caption I wrote for this photo:

"Defying Time"
"The skeleton of a dead camel-thorn tree that has endured centuries of harsh desert climate, stands defiantly against the Big Daddy Dune in the Dead Vlei of Sossusvlei in Namibia. I tried my best to capture the bare essence of the Dead Vlei, how the light at different times of the day can dramatically change the colours of the iron-rich sand dunes, how the early morning sun can make the dry and parched pan glow and how this dead tree is still there against all odds, century after century".

To see the interview in English on the World Kids webpage: http://www.worldkids.es/travel...