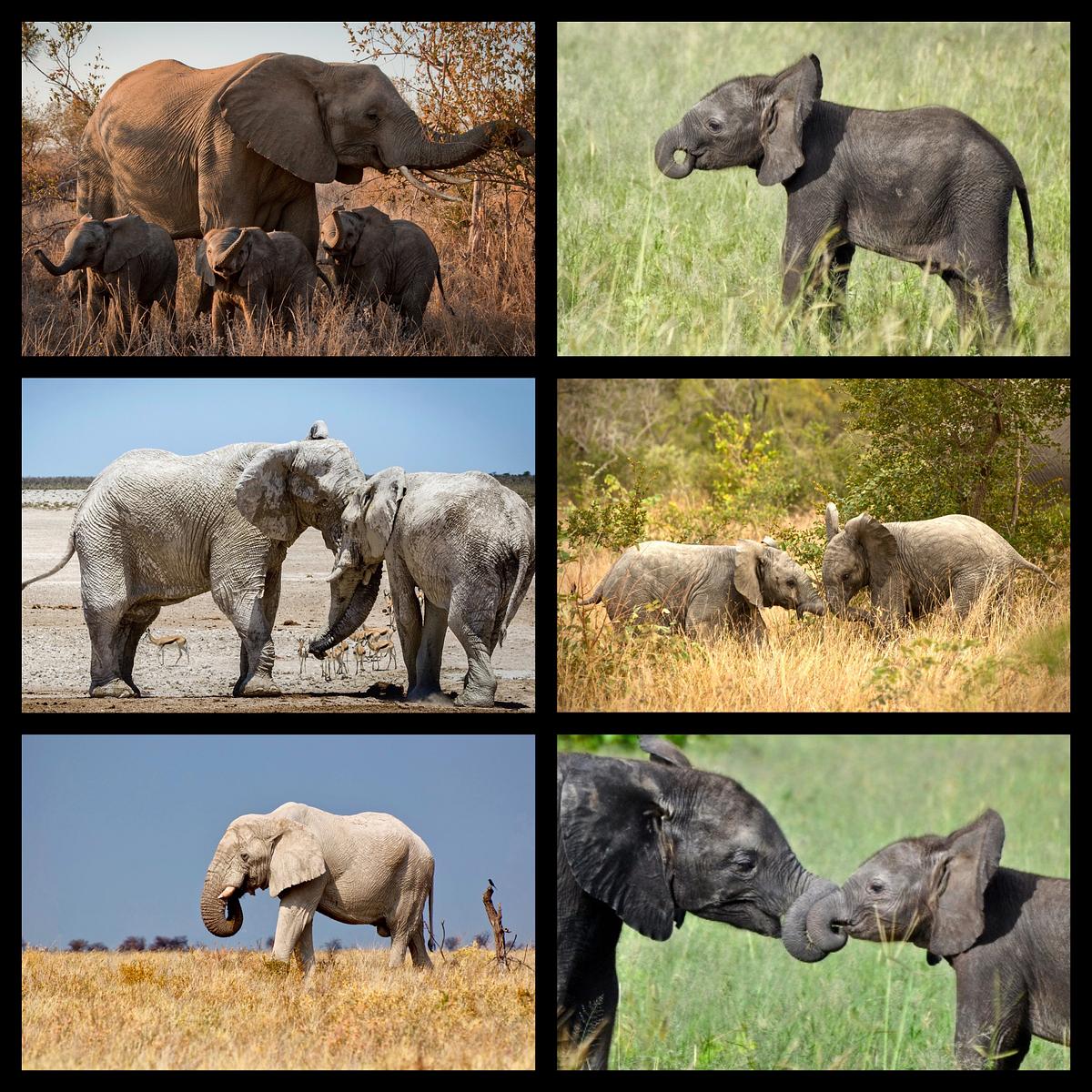 The elephants have approximately 50,000 individual muscles in its trunk. At first, baby elephants don't really know what to do with their trunks. They swing them to and fro and sometimes even step on them. When they get fustrated with their wayward appendage, they will suck their trunk just as a human baby might suck its thumb. When they are 6 to 8 months old, calves start to use their trunks to eat and drink. By the time they are a year old, they can control their trunks and will use them for eating, drinking, for grasping and holding things and for bathing.
They say you can tell if an elephant calf is under year old because it can fit under its mother. 
To protect their young from the harsh African sun, mother elephants will often gently push their calves underneath themselves to give them shade. 
The African elephant calf is entirely dependent, both emotionally and physically, on its mother for three to five years.
Elephants have a matriarchal social structure and the bond between mother elephants and their offspring can last up to 50 years.