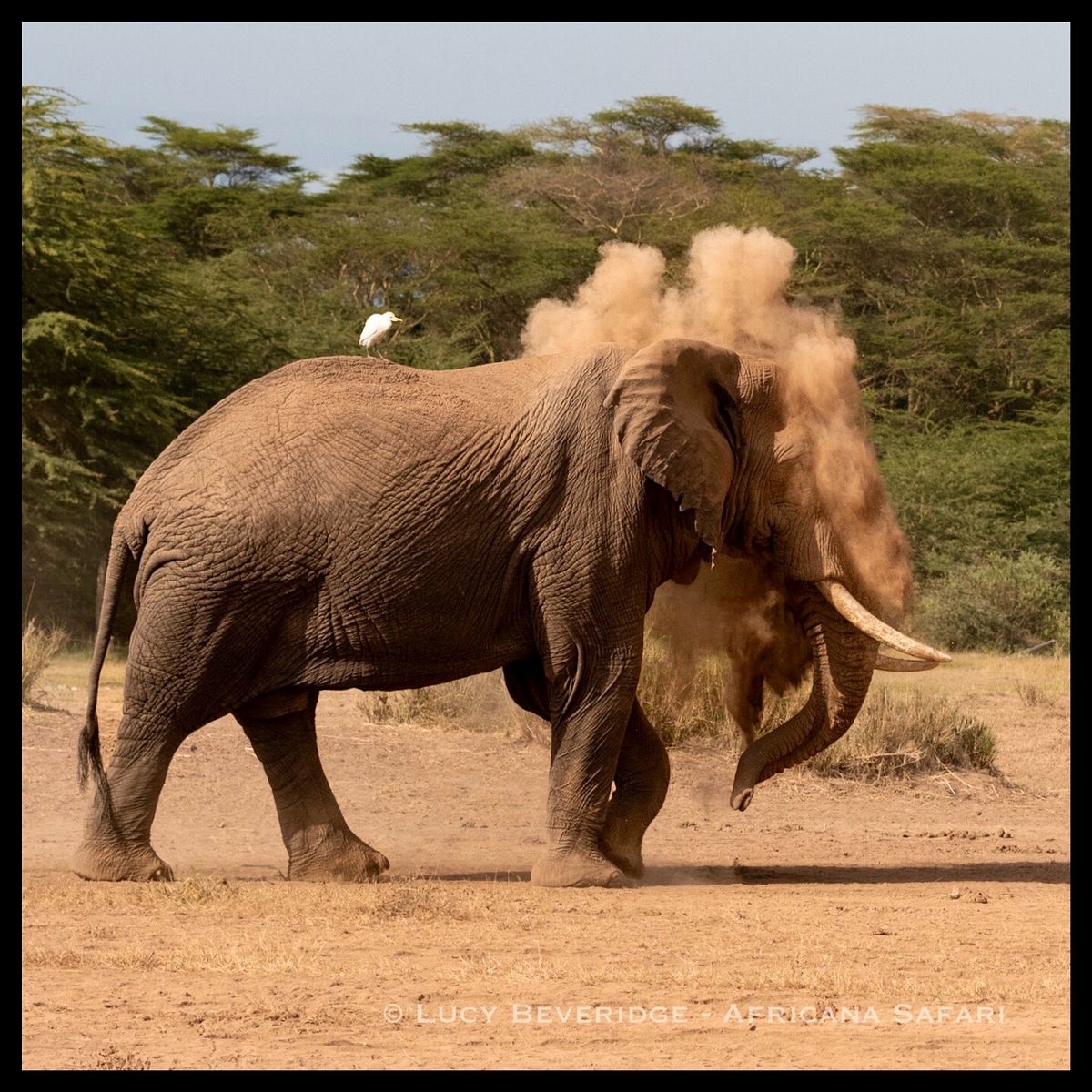 A bull elephant having a dust bath on his way to the waterhole in Tsavo East National Park, Kenya.
Although their hides might look tough, elephants have sensitive skin that can get sunburned and irritated by parasites and insect bites.
In order to protect their skin from the sun, elephants will have regular dust baths that not only act as a sunscreen, but also as an insect repellent.