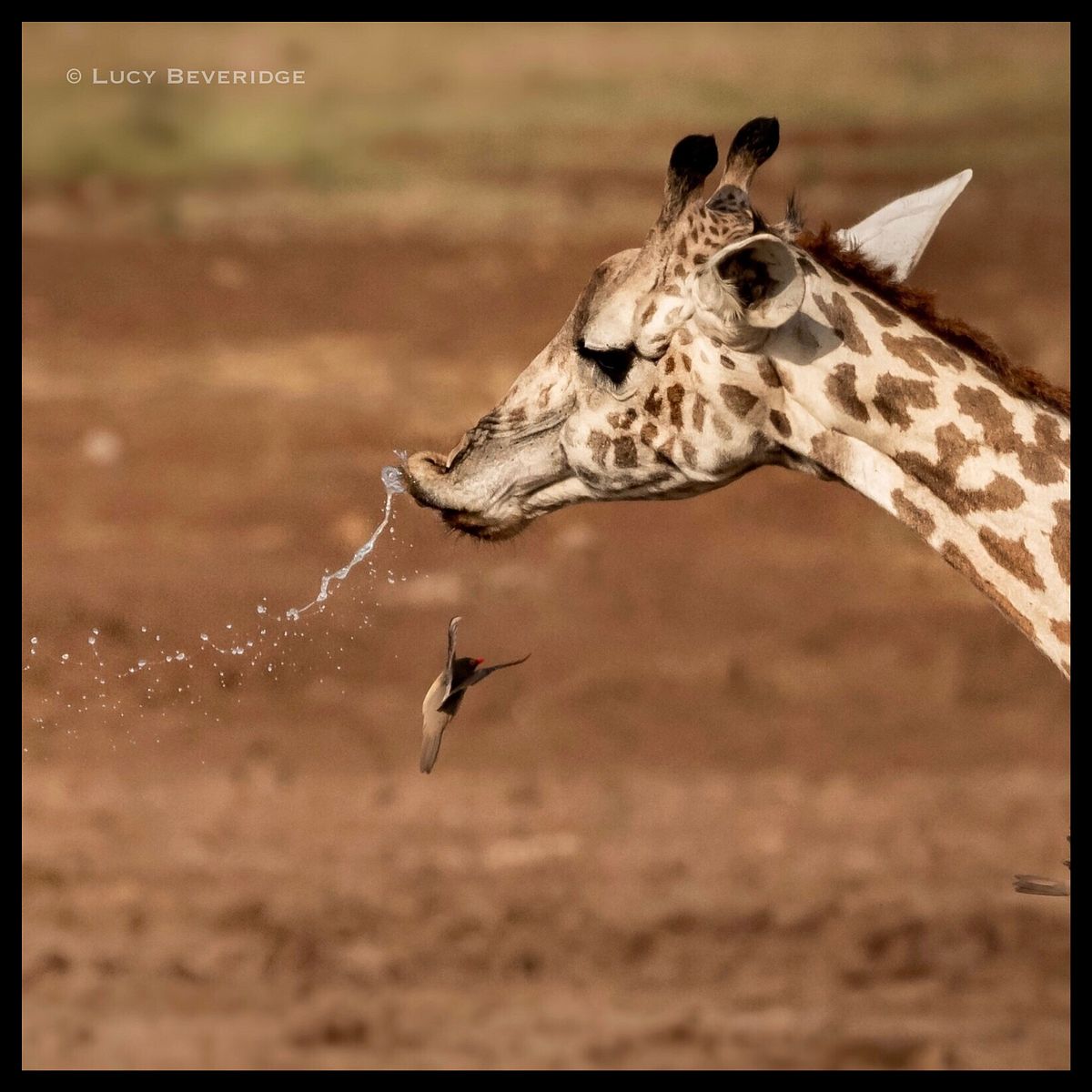 One of the most vulnerable moments for a giraffe is when it needs to drink. To quench their thirst, they must spread their long legs and awkwardly bend down, making them susceptible to potential predators.
As a survival strategy, you will often see two (or more) giraffes at the watering holes, taking turns to drink while the other/s stand vigilant.

During this drinking process, you may notice a peculiar behaviour. Giraffes will suddenly jerk their heads up, even while mid-drink, resulting in what appears to be a curious water flick!
This behaviour is due to a remarkable adaptation in giraffes called the rete mirabile, or "marvellous net," which is a complex network of small blood vessels located at the base of the giraffe's brain. This intricate mechanism prevents a backflow of blood that could otherwise cause the giraffe to black out.
The rete mirabile acts like a sponge, expanding the blood vessels and collecting extra blood that travels to the head. This process helps lower the blood pressure and regulates the amount of blood entering the brain. Additionally, valves in the jugular veins prevent the returning blood from flowing backward while the giraffe's head is lowered.
When the giraffe raises its head back up after drinking, the rete mirabile pushes out the blood it was holding into the brain in order to ensure the proper blood supply to the brain. 
This extraordinary adaptation allows giraffes to safely quench their thirst - even though it may look like they can't hold their drink!