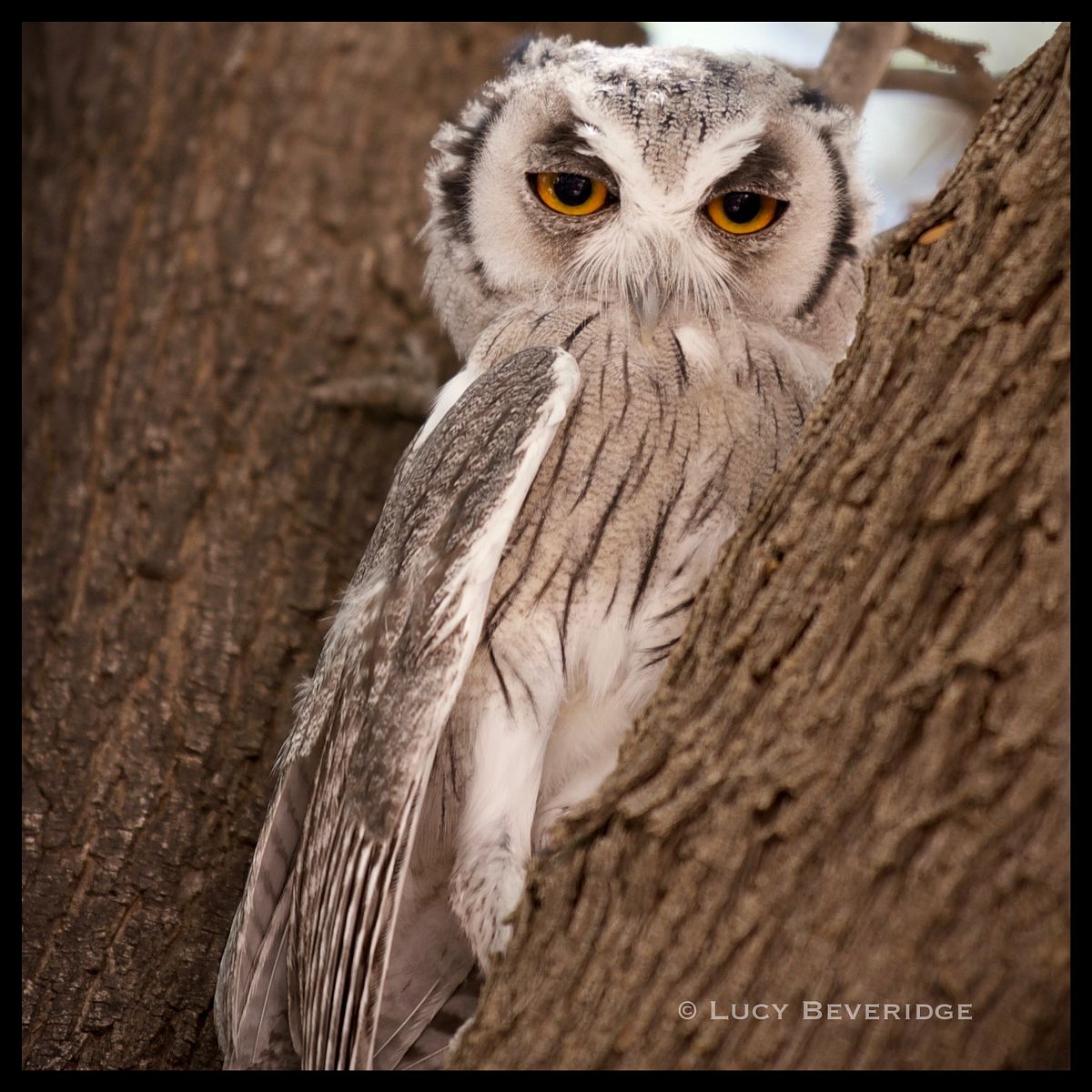 We arrived to our accommodation in the Kalahari desert of South Africa, and as I was just about to enter the doorway, I noticed something was in the fork of the tree that was beside our room.
It was a beautiful Southern White-Faced owl looking sleepily at us and not at all perturbed by our arrival.
The Southern White-Faced owl is a small owl that can be found in savannahs and dry woodlands from Gabon eastwards to southern Kenya and southwards to Namibia and northern South Africa.

It is usually seen alone or in pairs and mainly hunts large insects, as well as feeding on small mammals, birds and reptiles.
This little owl has some very clever strategies when faced with possible adversaries: it can give the impression of being twice its size and and also half its size!
If it encounters a small to medium sized opponent, the Southern White-Faced owl will make itself look much larger by puffing up its feathers and extending its wings.
On the other hand, if the threat is too big to risk any confrontation, then the owl is capable of reducing its size to look as elongated and thin as possible, so that the larger opponent will think that the owl is a branch or part of the tree.
The Southern White-Faced owl is a beautiful and fascinating bird, but unfortunately it's not as well known - and perhaps not as appreciated - as its more larger and famous cousins.