A veces puede ser complicado identificar el género en las aves, pero afortunadamente con el martín pescador pío si se puede diferenciar el macho de la hembra a primera vista.
El martín pescador pío macho tiene dos bandas negras continuas (una gruesa y una fina) en el pecho, mientras que la hembra tiene solo una banda negra gruesa en el pecho y no continua, está separada en el centro. 
Una forma para poder recordar esta diferencia es la siguiente: el macho lleva una pajarita y la hembra lleva la parte de arriba de un bikini!
Puedes adivinar quien manda en esta pareja?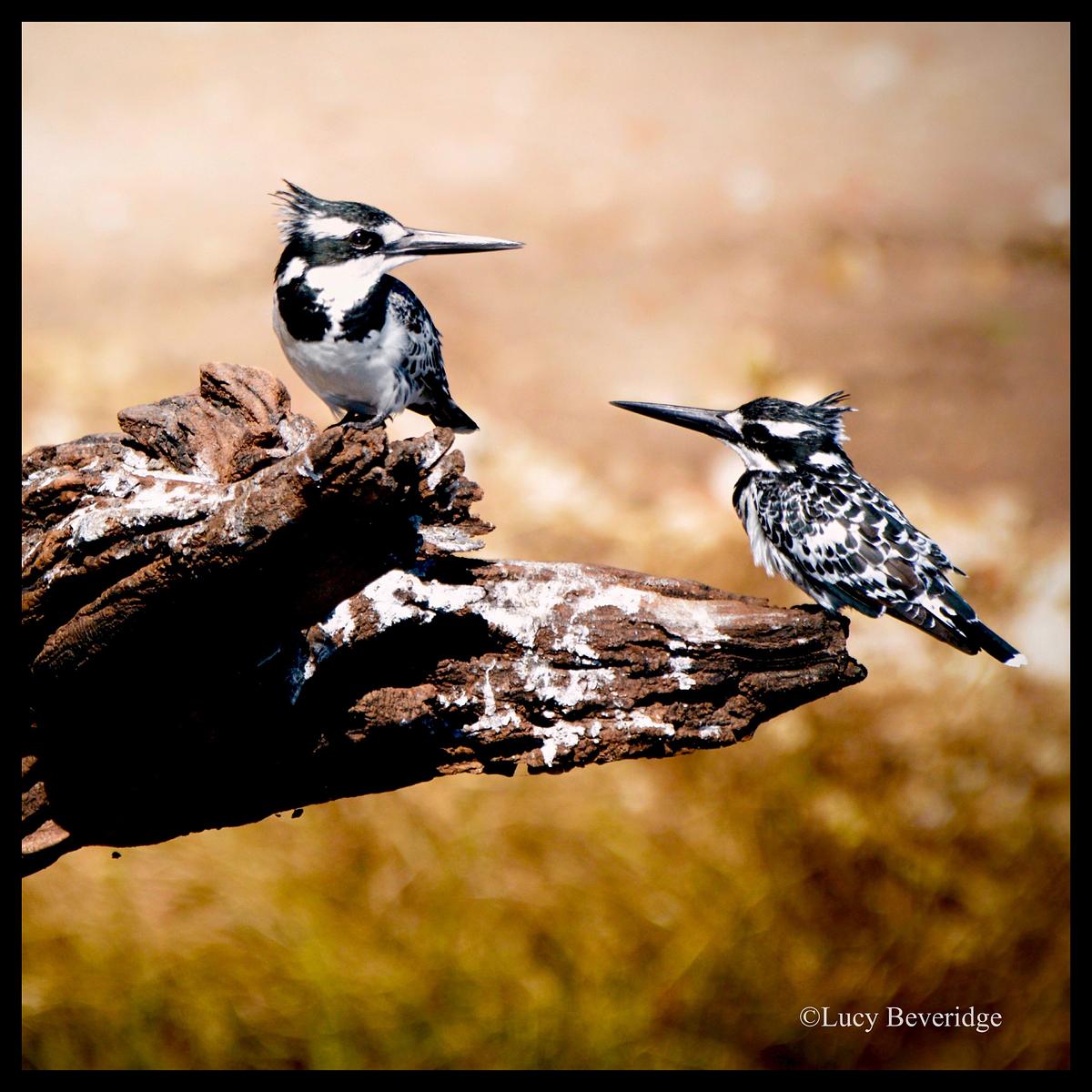 Sometimes it can be tricky to identify gender in birds but luckily with pied kingfishers you can tell the difference.  The male kingfisher has two black bands across the chest, while the female has one black band that is split down the middle. 
An easy way to remember is the male wears a bow tie and the female wears a bikini top!
Can you guess who's the boss in this couple?