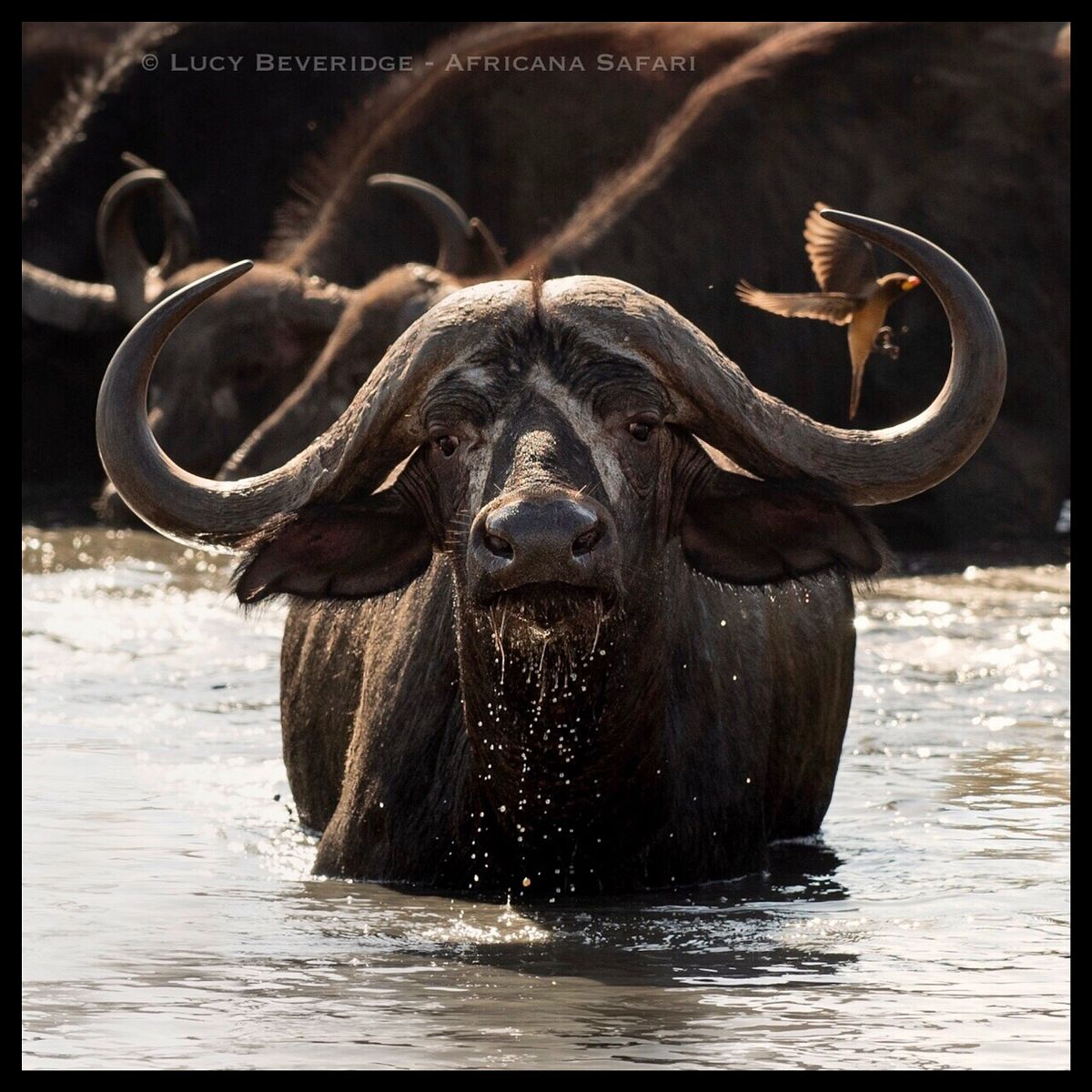 Tsavo East National Park in Kenya is not only home to some of the largest elephant herds in Kenya, but also to the largest buffalo herds.
Male buffalos are imposing animals, larger than females and their curved horns meet at the base in a bony shield, called a "boss". The larger and thicker horns in adult males indicate a higher rank in the herd.
African buffalo have a complex social structure based on what scientists call a "dominance hierarchy". This means that the herd is governed by dominant males and females. Both males and females travel together in the same herd, with a group of related females forming the core of the herd, while a group of subordinate males and older animals form sub-herds.
For the African buffalo, there is strength in numbers, so the larger the herd the more able they are to protect themselves from predators such as lions, who are a constant threat, but buffalo herds co-operate to repel the big cats – sometimes even killing them.
Researchers have discovered a curious phenomenon in female African buffalo: they appear to "vote" to decide which direction to move the herd in. During times of rest, the females lay on the ground facing the direction they think the herd should move. After resting, the herd then moves in the direction that the majority of the females were pointing towards.
The most interesting aspect of this observed behaviour is that it is communal: the dominance hierarchy does not appear to influence the "votes" of individual buffalo.