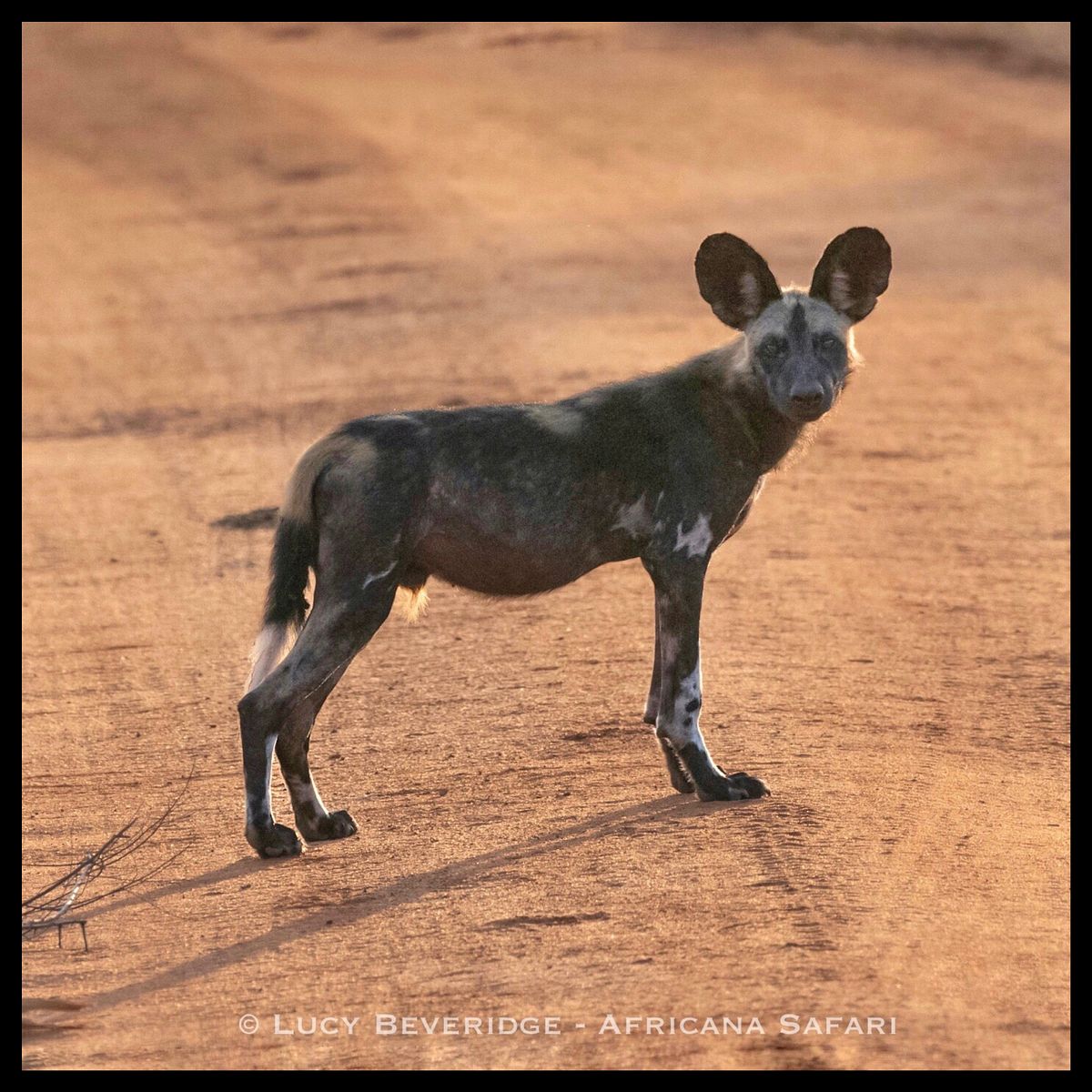 African wild dogs, also called African painted dogs or African painted wolves, are incredibly intelligent, communicative animals. This, combined with their instinct to work together as a pack creates hunting skills like no other with one of the highest success rates of 70-90%.
African painted dogs will approach their prey in a pack, splitting up in perfect co-ordination and thanks to their tremendous endurance, they effectively wear down and exhaust their prey. This enables them to take down prey much larger than them.
The dominant individuals within the pack take on the most dangerous roles in the hunt and usually seize the prey.
African painted dogs have an unusual pack system compared to other social mammals.
A new pack is formed when a pack of related females meets a pack of related males, and the pack usually consists of seven to ten adults, consisting of males who are related to each other and females who are related to each other - but the males and females are not related.
Only the dominant male and female reproduce but the entire pack helps feed and protect the large litters of pups (average litter is around 10 pups )
African painted dogs have strong family bonds, spend most of their time together, and take care of the pups. Their first priority is to protect their pack; pups get first feed after a kill, "aunties" and "uncles" act as pup-sitters and if a painted dog becomes ill or injured, their pack-mates rally round to care for them.
These fascinating animals are unfortunately one of the world's most endangered mammals, with just 3,000 to 5,500 individuals remaining.