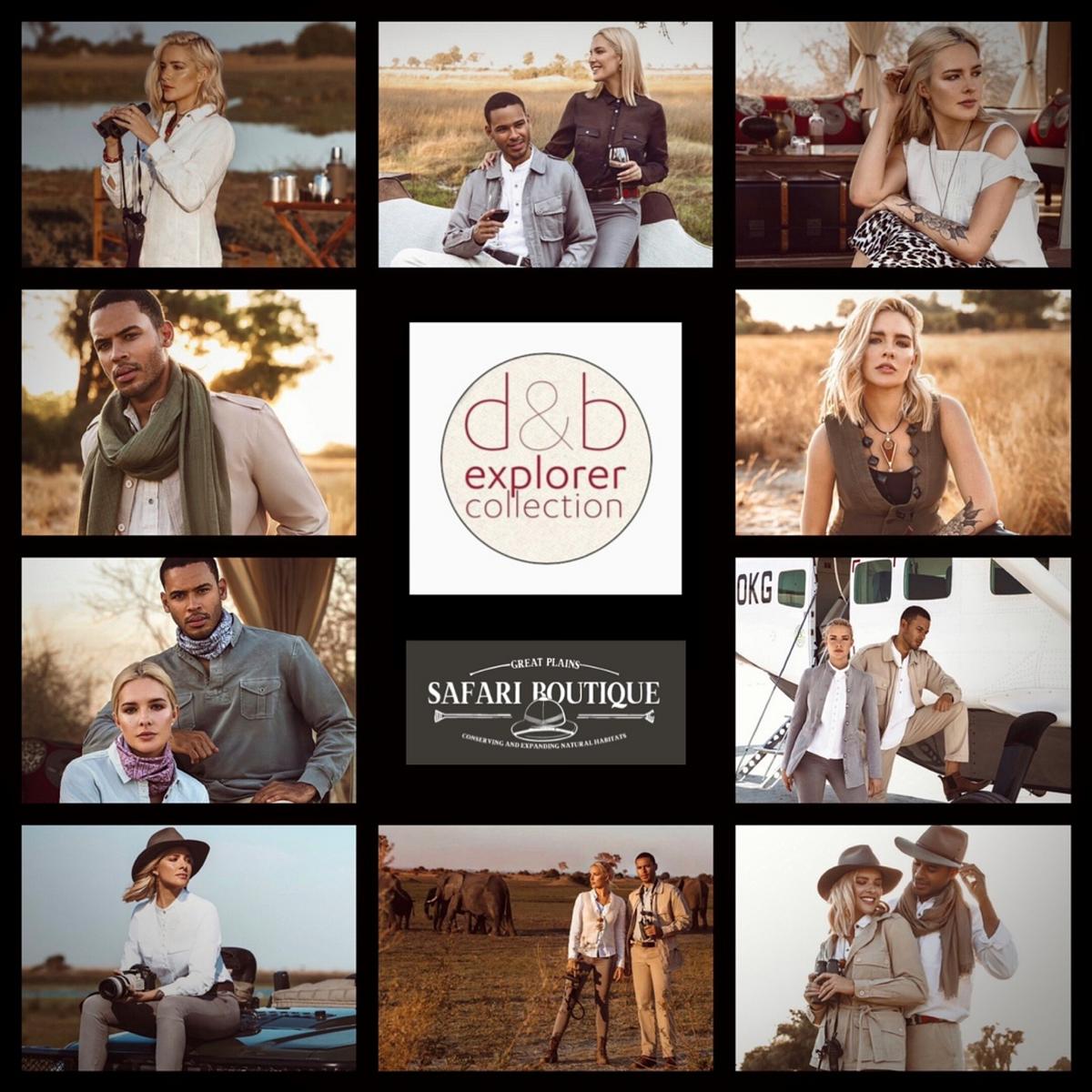 The D&B EXPLORER COLLECTION has been created by Dereck and Beverly Joubert, an award-winning couple of nature filmmakers who have been filming, researching and exploring Africa for over 30 years, specially the Okavango Delta in Botswana, where they live.
Their famous nature films about African wildlife have been awarded eight Emmys, a Peabody, two Wildscreen Panda Awards, and an Outstanding Achievement Award at the Jackson Hole Wildlife Film Festival.
Dereck and Beverly Joubert are National Geographic Explorers in Residence and the co-founders of "Great Plains Conservation", a project that unites wildlife conservation along with the protection of natural habitats and involving local communities. 
Great Plains Conservation has already managed to protect approximately 1 million acres in Africa.
D&B EXPLORER COLLECTION is Dereck and Beverly Joubert's most recent project, where they have designed a collection of men's and women's clothing inspired by the stories of the great explorers, but with a timeless, modern and elegant design, using natural fabrics made to last and to tell your stories of exploration.
To see more of their beautiful clothing please visit the Great Plains Conservation webpage

https://greatplainsconservatio...

Or you can visit the D&B EXPLORER COLLECTION Instagram account
https://www.instagram.com/dbex...
Online shopping with a touch of Generosity: For every item purchased online from the D&B EXPLORER COLLECTION, Beverly and Dereck Joubert will donate $10 to the Great Plains Foundation.