D&B EXPLORER COLLECTION ha sido creado por Dereck y Beverly Joubert, un galardonado matrimonio de cineastas de naturaleza que llevan 30 años filmando y explorando el continente Africano, especialmente el Delta del Okavango en Botswana, donde residen. 
Sus famosos documentales sobre la fauna africana han sido galardonados con ocho Emmys, un Peabody, dos Wildscreen Panda Awards y un Outstanding Achievement Award en el Jackson Hole Wildlife Film Festival.
Dereck y Beverly Joubert son exploradores oficiales de National Geographic y los co-fundadores de "Great Plains Conservation", un proyecto creado para unir la conservación de fauna junto con la protección de espacios naturales, involucrando a las comunidades locales para que puedan participar y obtener beneficios de este concepto de turismo enfocado a la conservación. 
Hasta la fecha de hoy, Great Plains Conservation ha conseguido proteger alrededor de 1 millón de acres en África. 
El proyecto mas reciente de Dereck y Beverly Joubert ha sido D&B EXPLORER COLLECTION, una colección de ropa femenina y masculina inspirada en las historias de los grandes exploradores, pero con un estilo atemporal, moderno y elegante, usando telas naturales diseñadas para durar y para contar vuestras aventuras de exploración.
Para ver más de la colección de ropa podéis visitar la pagina web de Great Plains Conservation
https://greatplainsconservatio...

O podéis visitar la cuenta de Instagram de D&B EXPLORER COLLECTION
https://www.instagram.com/dbex...
Compras online con un toque de Generosidad: Por cada artículo comprado online de D&B EXPLORER COLLECTION, Beverly y Dereck Joubert donarán $10 a la Fundación Great Plains.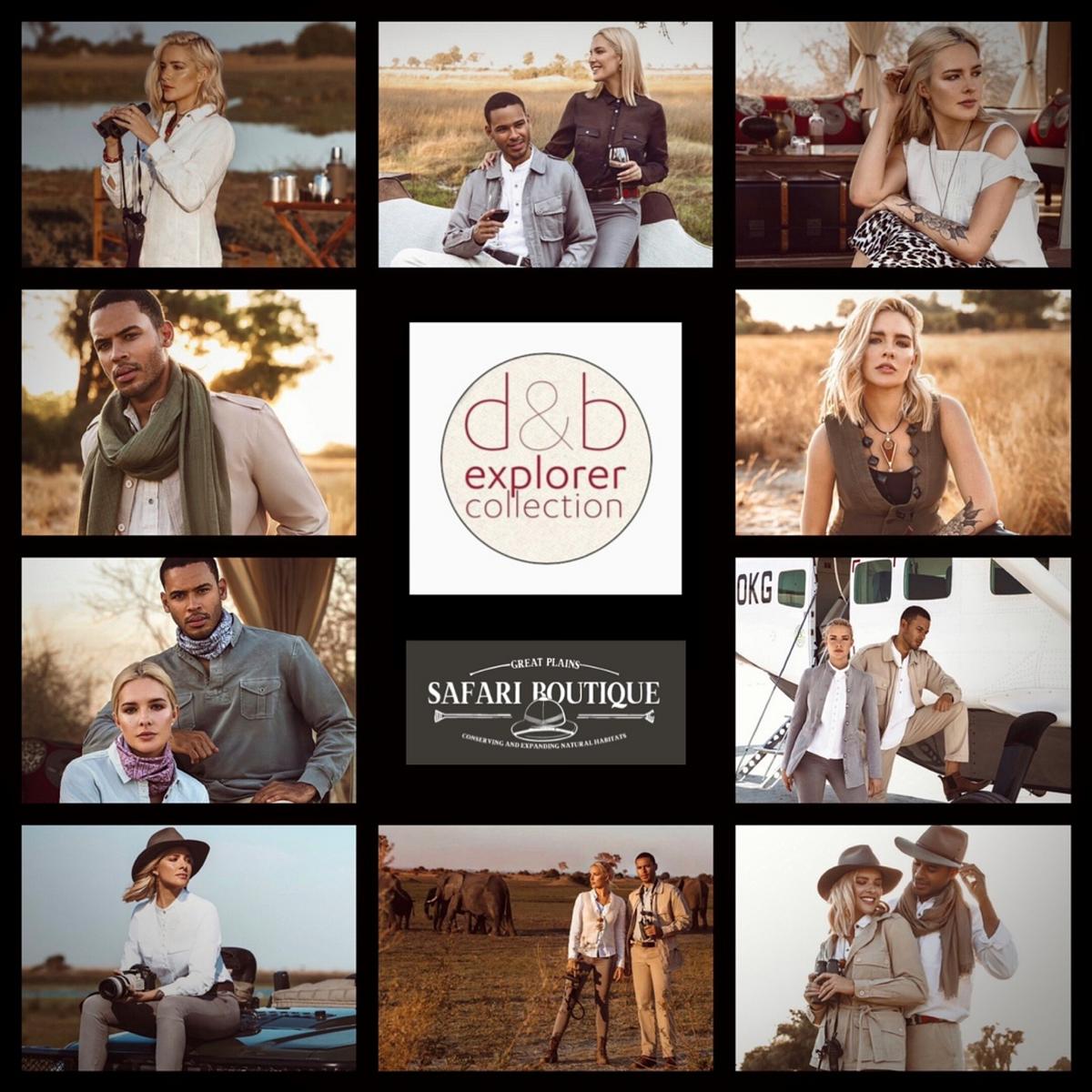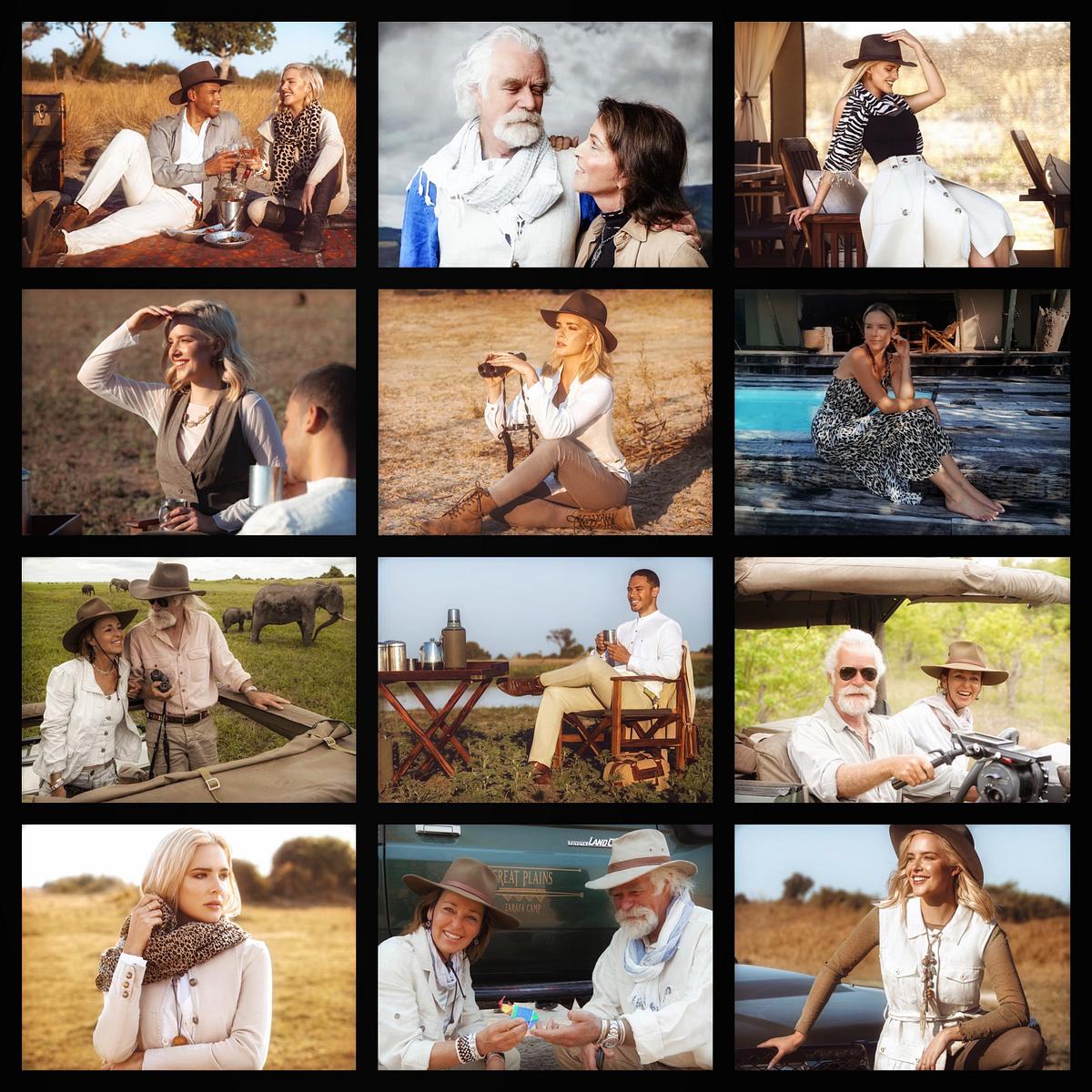 The D&B EXPLORER COLLECTION has been created by Dereck and Beverly Joubert, an award-winning couple of nature filmmakers who have been filming, researching and exploring Africa for over 30 years, specially the Okavango Delta in Botswana, where they live.
Their famous nature films about African wildlife have been awarded eight Emmys, a Peabody, two Wildscreen Panda Awards, and an Outstanding Achievement Award at the Jackson Hole Wildlife Film Festival.
Dereck and Beverly Joubert are National Geographic Explorers in Residence and the co-founders of "Great Plains Conservation", a project that unites wildlife conservation along with the protection of natural habitats and involving local communities. 
Great Plains Conservation has already managed to protect approximately 1 million acres in Africa.
D&B EXPLORER COLLECTION is Dereck and Beverly Joubert's most recent project, where they have designed a collection of men's and women's clothing inspired by the stories of the great explorers, but with a timeless, modern and elegant design, using natural fabrics made to last and to tell your stories of exploration.
To see more of their beautiful clothing please visit the Great Plains Conservation webpage

https://greatplainsconservatio...

Or you can visit the D&B EXPLORER COLLECTION Instagram account
https://www.instagram.com/dbex...
Online shopping with a touch of Generosity: For every item purchased online from the D&B EXPLORER COLLECTION, Beverly and Dereck Joubert will donate $10 to the Great Plains Foundation.