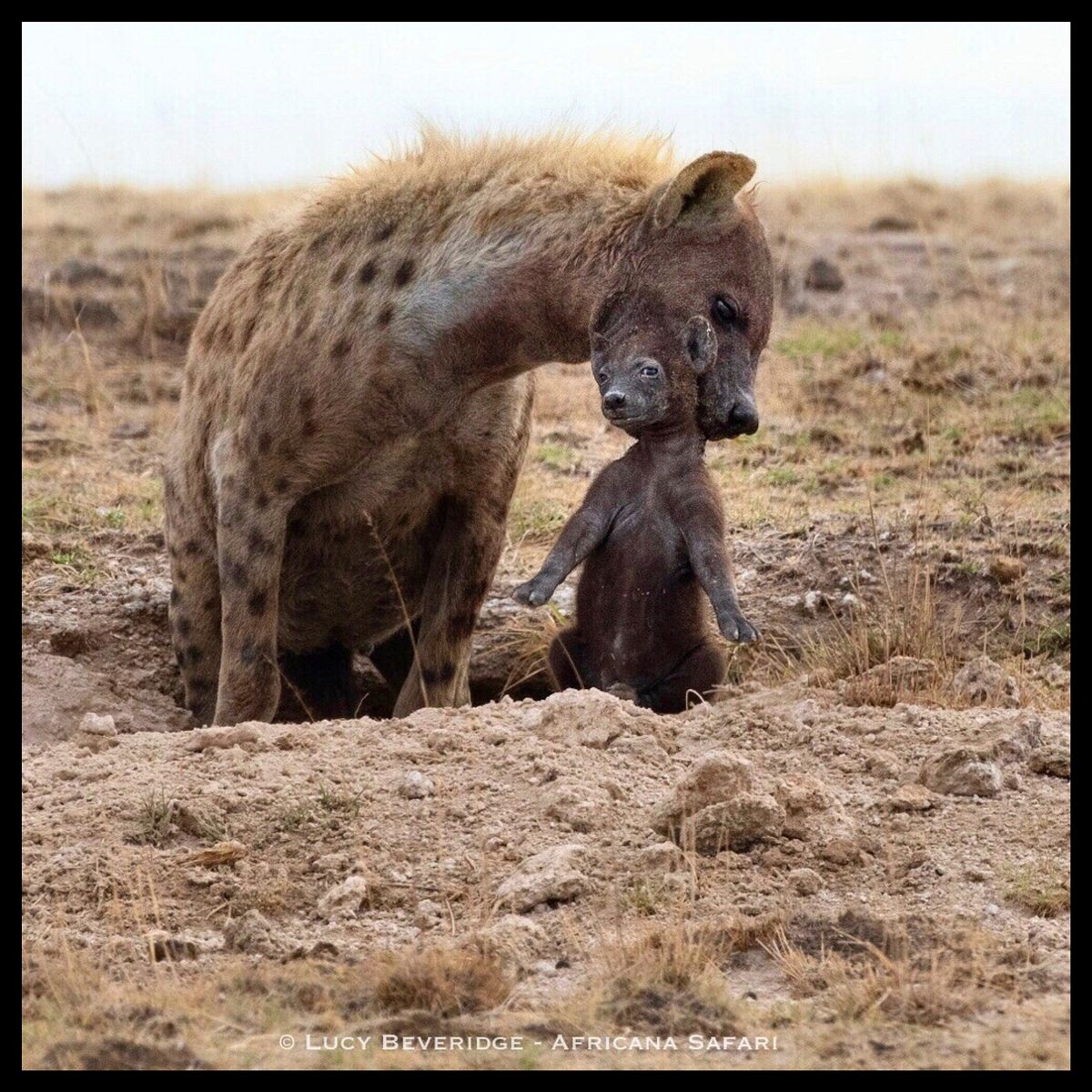 When thinking of nature's best mothers, you don't usually think that a spotted hyena would be one of them. However spotted hyenas are one of the best mothers in the animal kingdom, investing more energy per cub than any other terrestrial carnivore.
Spotted hyenas usually bear litters of 1 to 4 cubs, but as the birth canal is only 2.5cm in diameter, about 15% of the females die during their first birth and they lose over 60% of their firstborn cubs due to suffocation on their way out of this long and narrow birth canal.
Hyena cubs are "precocial", meaning they are born in a more advanced stage of development with their eyes open, teeth intact and already strong muscles, contrary to the other two species (striped hyenas and brown hyenas)
Spotted hyena mothers produce extremely fat and protein-rich milk (richer than any other terrestrial carnivore) and their cubs will suckle for as long as 12 to 18 months, which is unusually long for carnivores.


For many years it was thought spotted hyenas were hermaphrodites. This of course is false, but there was a very good reason why it was considered to be true. Female spotted hyenas have a pseudopenis and a pseduoscotum, which are nearly indistinguishable from those of the males, but this female pseudopenis is actually a clitoris and female spotted hyenas are the only terrestrial mammal to urinate, have sex and give birth through this structure.