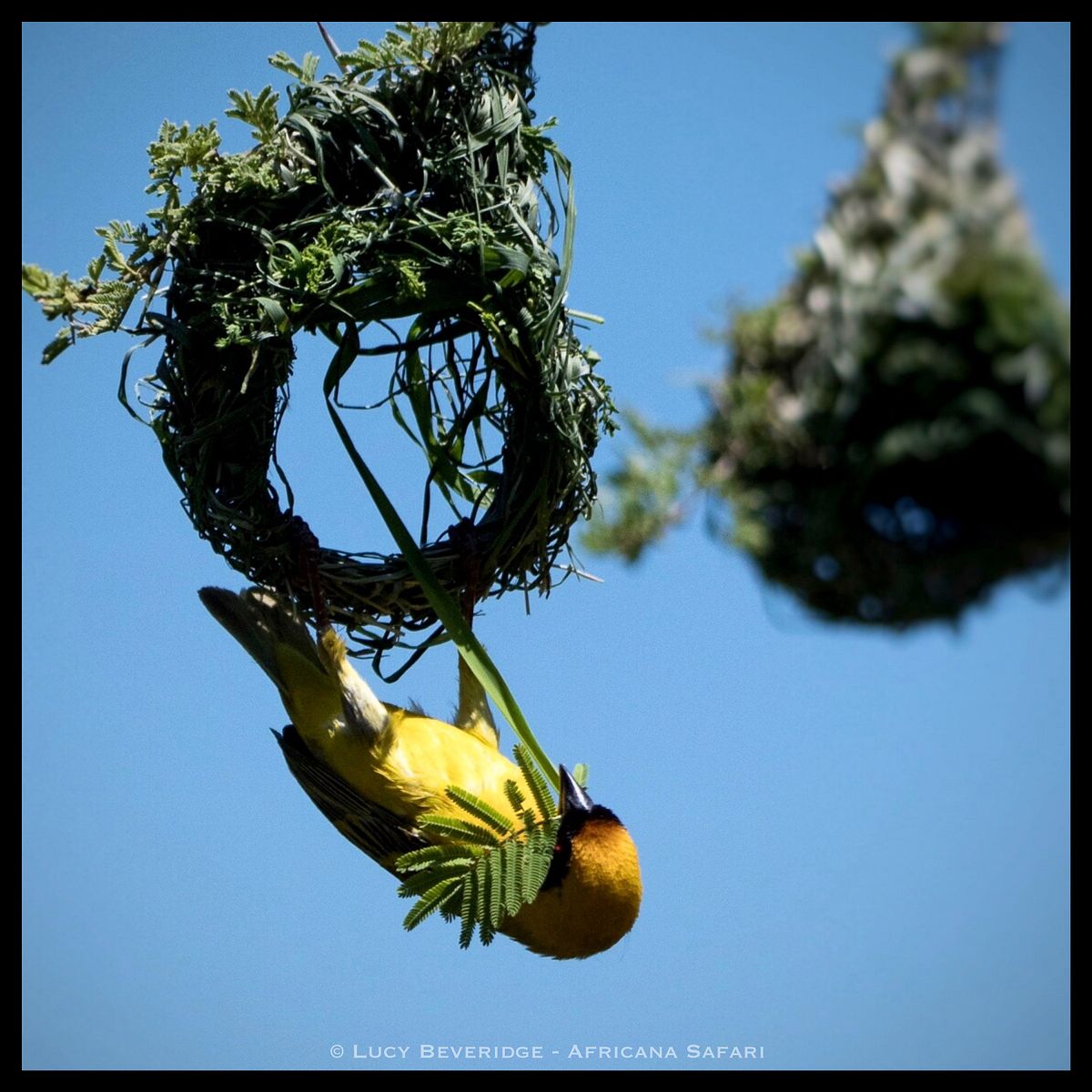 The male Southern masked weavers are true architects in creating their distinct dome nests. 
To build such a nest, the male selects a suitable branch, strips it of any leaves, then knots a long, thin blade of grass around it - not an easy task when you're using just your beak and feet!
Then he will weave a sturdy hoop, continuing to thread, knot and plait until his construction resembles a neat oval dome. The more experienced the weaver, the more intricate and attractive the nest.
When the nest is ready, the male hangs on the bottom of it, calling and fluttering his wings to try and attract a possible mate, but the female Southern weaver birds are extremely picky and will only choose the freshest and finest nests.
If the female does not like the nest and rejects it, the male will tear it down and start over again, but if she does like the nest, she will start to line it with grass and feathers in order to lay the eggs.
As Southern masked weaver birds are polygynous, the male will then start to build a nest for another female and will build approximately 25 nests each breeding season.
Quite an achievement for such a small bird!