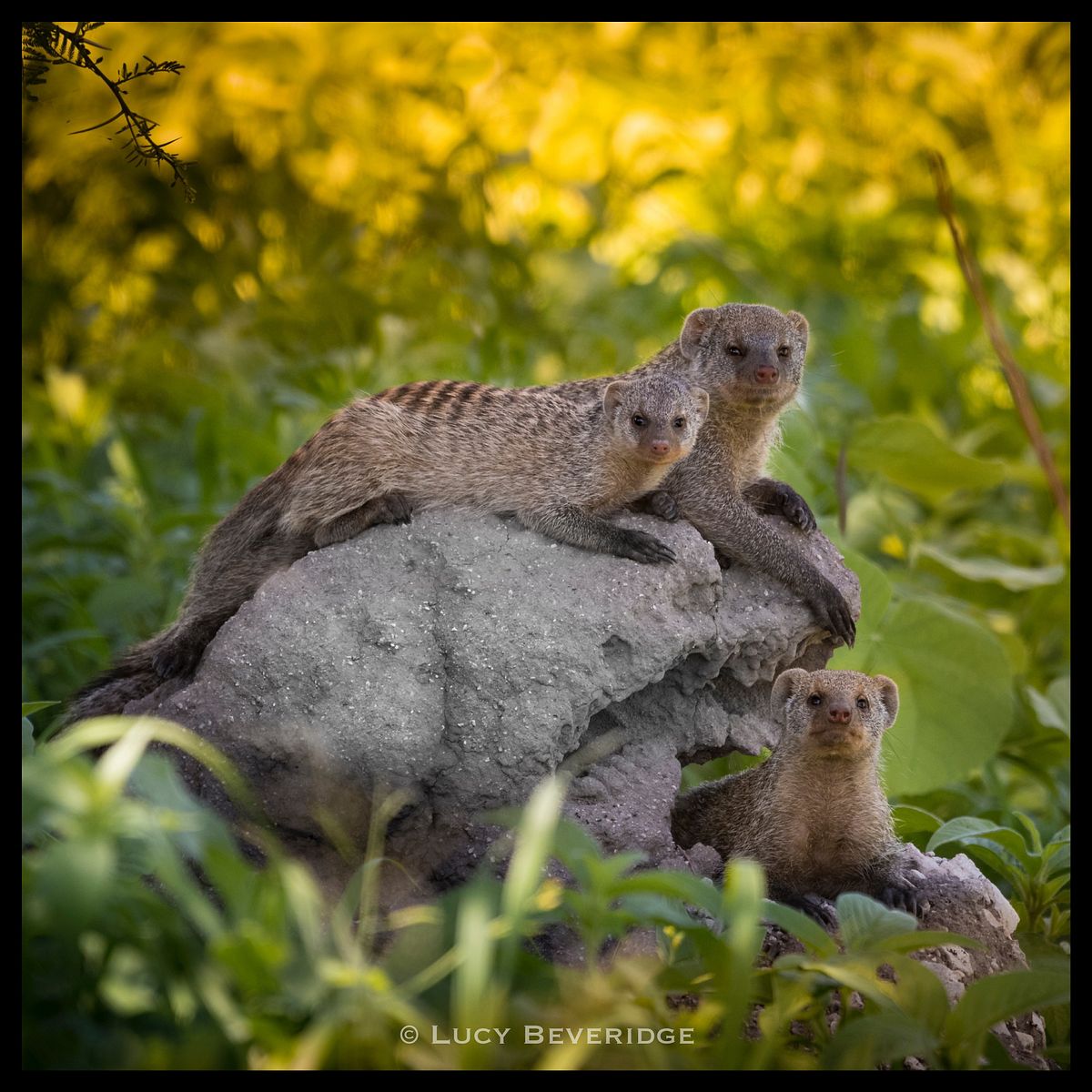 Banded Mongooses are fascinating little animals.
They are active during the day and sleep at night. Throughout the day, they chatter incessantly to each other, and combine discrete units of sound somewhat like human speech, using vowel and syllable combinations to possibly coordinate group movements, foraging information and other important messages.
Another unique feature of this mammal is that the females give birth on the same day. In rare cases, the birthing days may be one or two days apart. Females will produce an average of 1.4 litters per year, and will produce between 2 or 6 pups per litter. These pups are kept in the den for 3 to 4 weeks (nursed collectively) before they are allowed to join the rest of the group foraging and exploring the surrounds.
Until this time, and when they just start leaving the den, they are guarded by adults (usually males). These 'babysitters' forge a bond with one pup and make it their job to protect and teach that pup.