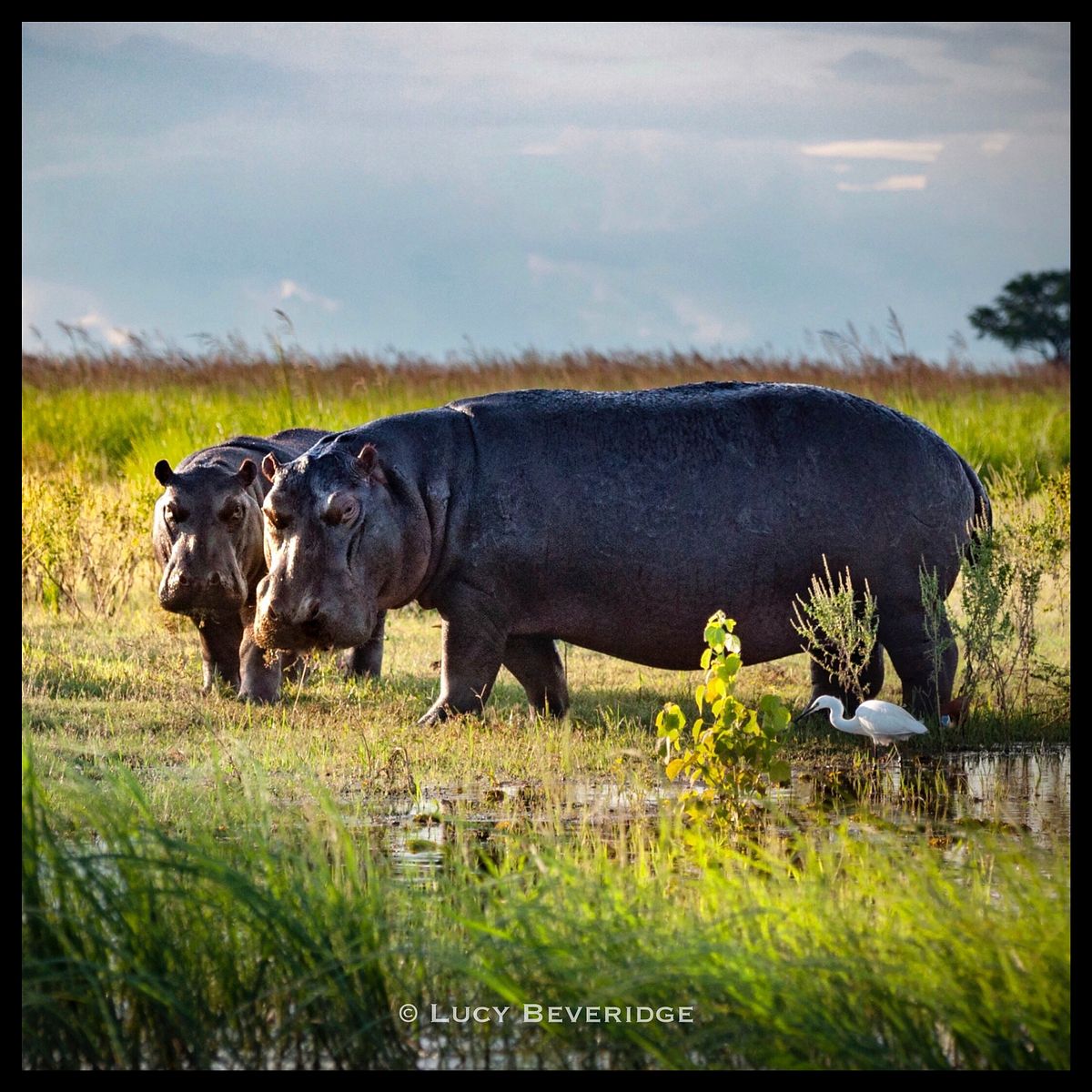 We were in a small boat exploring the maze of waterways in the Okavango Delta when we came across two hippos grazing by the river. The hippos gave us wary and hostile stare, obviously not happy with our "intrusion" into their territory. We didn't want to stress them (or push our luck) so we quickly steered the boat away to a safer distance.
It's rare to see hippos out of the water during the day, but at sunset they will leave the water to graze at night. They sometimes travel many kilometres in order to eat approximately 40kg of grass each night.
Hippos are "ecosystem engineers", where thanks to their huge size they change the landscape of the wetlands by creating channels in the water and paths on land that redirect water forming new habitats and shelter for smaller creatures.
Hippos also play a critical role in the health of wetland ecosystems.
They eat on land and defecate in the water, and their dung "fertilises" rivers and lakes by bringing nutrients that wouldn't otherwise be there, which help enrich wetland plant and animal life.
Unfortunately hippos are also under threat due to habitat loss, human-wildlife conflict and also poaching for their meat, fat and ivory tusks.
Hippopotamus teeth have been excluded from many of the ivory bans now spreading across the world, making this vulnerable species at an increased risk from ivory poachers.
If you have a soft spot for these fascinating animals or would like to know more about conservation efforts to protect hippos, please visit https://www.savethehippos.info